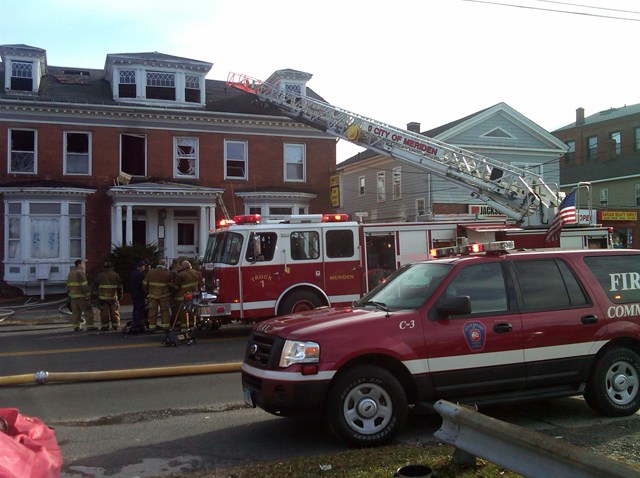 A man was seriously injured when he was trapped inside a boarding house in Meriden on Tuesday.
Firefighters from all three fire departments in Meriden responded to the blaze at 531 Broad St. and found a man trapped on the second floor. He was taken down a back stairway and EMS was treating him, Meriden Fire Chief James Trainor said.
Before pulling the man from the building, fire officials removed a woman from the first-floor room, where the fire started, Trainor said.
Everyone one else made it out of the building safely. Three adults were displacedm , according to the American Red Cross.
Officials said the cause seems to be accidental.
The building is located just down the street from a firehouse once threatened for closure.