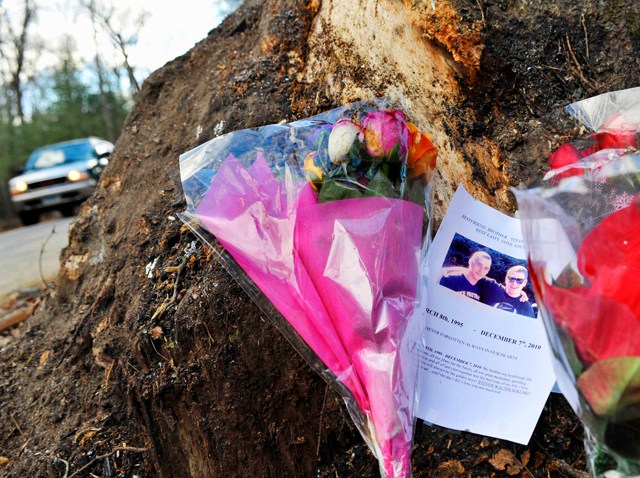 In six hours, volunteer firefighters raised over $54,800 to help families of four teens killed in a crash in Griswold and one who was injured. And that was with five hours remaining of their fundraiser.
Volunteer firefighters from Jewett City and Griswold departments who responded to the scene of the tragic crash on Tuesday evening decided they wanted to do something for families devastated by the loss. The money is intended to help pay funeral expenses for Dillon Clifford, Sativa Cornell and John Clapper III, all 16, and Steven Szklarz,15.
Money is also meant to help Joel Gallup, the only teen to survive the crash that happened just miles from the high school. He remains in critical condition at Yale-New Haven Hospital.
The boot drive began at 9 a.m.. In just the first hour, firefighters collected $3,000 and firefighters said the response has been overwhelming.
"It is unbelievable. We weren't even set up (and) there were people pulling in just handing us money. The community is just unbelievable," Chief Robert Smith, of the Jewett City Volunteer Fire Department said.
A special account will be set up for the proceeds.
The boot drive runs until 8 p.m. in front of Griswold Town Hall on Main Street.