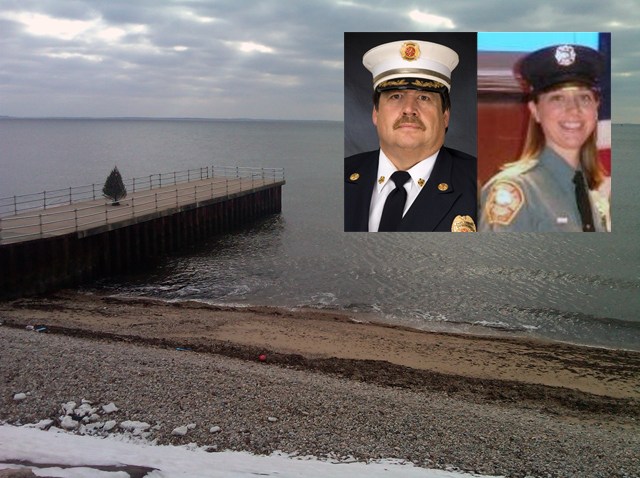 A Clinton man called 911, but said the past chief of the Old Saybrook Fire Department is the hero in the rescue of a woman from Long Island Sound on Wednesday morning.
Jerry Gintoff, of Clinton, called 911 just before 10 a.m. to report that a female was in the water off the Knollwood Pier and Past Chief David Heiney responded in his own car.
When he learned a woman was in the water, 30 to 40 feet from the end of the pier, he did not hesitate and jumped right into the frigid water.
"He went in and got her. We threw a rope out. I pulled them in and here we are, saved," Gintoff said. "He went in, he didn't hesitate, he was ready to go in, he went right in. (He's a) local hero."
Police Officer James Kiako arrived, grabbed a rescue rope from his patrol car and threw it to Heiney, who was swimming to the victim. He secured the rope and went, with Firefighter Rebecca Lucas, down onto the beach and started to go into the water to help Heiney, who was swimming to shore with the victim.
The woman was still breathing when she was pulled from the water, and transported to the Middlesex Medical Center in Essex to be treated for hypothermia.
Heiney and Lucas were also transported to the medical center and treated for possible hypothermia.