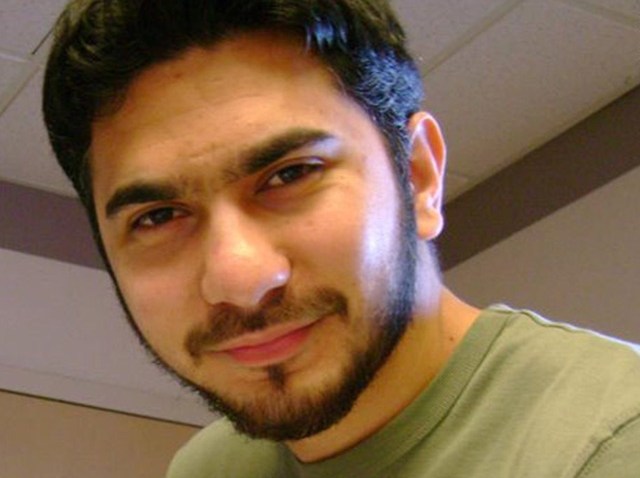 Federal investigators have removed a fireworks box, among other evidence, from the Bridgeport home of the Times Square bombing suspect.
The box is labeled "Silver Salutes."
Those fireworks are similar to the M88s authorities say were found among containers of gasoline and other materials left in an SUV meant to explode in New York City on Saturday night.
Faisal Shahzad, a 30-year-old Pakistani-born U.S. citizen, has been charged in the failed bombing attempt.
His neighbors in Bridgeport say federal agents arrived late Monday to his triple-decker with the name "F Shahzad" on the mailbox.
The road was blocked Tuesday as agents in white protective suits removed and examined items from the home, including the fireworks box, which was being marked as evidence.
Pakistani authorities have also detained at least one man in connection with the Times Square bombing attempt in New York, two intelligence officials said Tuesday.
The man, identified as Tauseef, was a friend of Shahzad, the American citizen of Pakistani origin who is in custody in the United States over the failed attack, one official said. Tauseef was arrested in the southern city of Karachi, said the official, who like all Pakistani spies refuses to be named in the media.
Another official said several people had been taken into custody in Karachi since the failed attack Saturday.
Neither said when the detentions had taken place. They said no charges had been filed.
Shahzad was on board a Dubai-bound flight that was taxiing away from the gate at New York's Kennedy Airport when the plane was stopped and FBI agents and New York Police Department detectives took him into custody late Monday, law enforcement officials said.
U.S. officials have said the 30-year-old had recently returned from a five-month stay in Pakistan, raising speculation he may have been in contact with al-Qaida or Taliban groups in the South Asian country.
Shahzad spent time in Karachi and visited the northwestern city of Peshawar during his stay in Pakistan. Peshawar is a gateway for foreigners seeking to travel into the nearby tribal regions where militant groups have long had sanctuaries.
Shahzad is suspected of driving a bomb-laden vehicle into Times Square last Saturday and parking it on a street lined with restaurants and Broadway theaters. He was expected in court to face charges later Tuesday.


Copyright AP - Associated Press