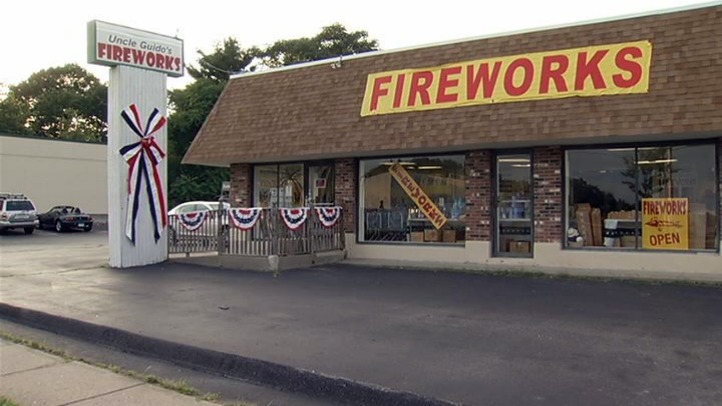 With the Fourth of July right around the corner, fireworks stores and stands have been popping up all over Connecticut.
Business is booming at Uncle Guido's Fantastic Fireworks in Milford where General Manager Dan Spillane has been in the business for fifty years.
"It's been very, very good," Spillane said. "It's been brisk this year even with the bad economy, I'm really surprised."
Guido's and other businesses like it can only legally sell ground fountains or sparklers, not aerial fireworks. The caution labels on the packages must say, 'Emits Showers of Sparks.' Even though Connecticut law states that stores can only sell to people 16 and older, Guido's sells to those 18 and up. Safety is a number one priority.
"If you don't know how to use them, we make sure you know how to use them," Spillane said. "We give you a safety sheet. We recommend wearing goggles, keeping a bucket of water and a hose handy. Never put your head over anything you're lighting. Never light it with a bic lighter."
Spillane says he's not surprised to hear about the latest illegal fireworks arrest in Bridgeport. State Police arrested a Fairfield man for unlawfully selling illegal fireworks out of a storage container.
"The guys with the illegal stuff don't collect taxes, don't pay any taxes," Spillane said.
He says someday he'd like to see all fireworks be made legal in Connecticut. Until then, he's selling what he's allowed to, helping people celebrate the holiday, safely.
"You can have a safe and fun Fourth of July," Spillane said.