Connecticut is in for an active weather pattern over the next seven days. A mild weekend will be followed by a powerful Nor'easter that moves in on Monday.
Skies will remain mostly cloudy with scattered rain showers this evening. Temperatures tonight fall into the low to middle 30s inland and upper 30s at the shore.
The mild January temperatures will continue over the next several days. We're forecasting high temperatures on Saturday near 50 degrees statewide. While these temperatures are well above normal it doesn't come close to the record high temperature of 61 set back in 1951.
Conditions stay quiet for Sunday with temperatures in the middle to upper 40s statewide.
A significant Nor'easter moves into the state on Monday. This storm will pack a punch with heavy rain, a wintry mix in the northwest hills, and a strong wind. Some of our computer models are estimating wind gusts in excess of 50 mph.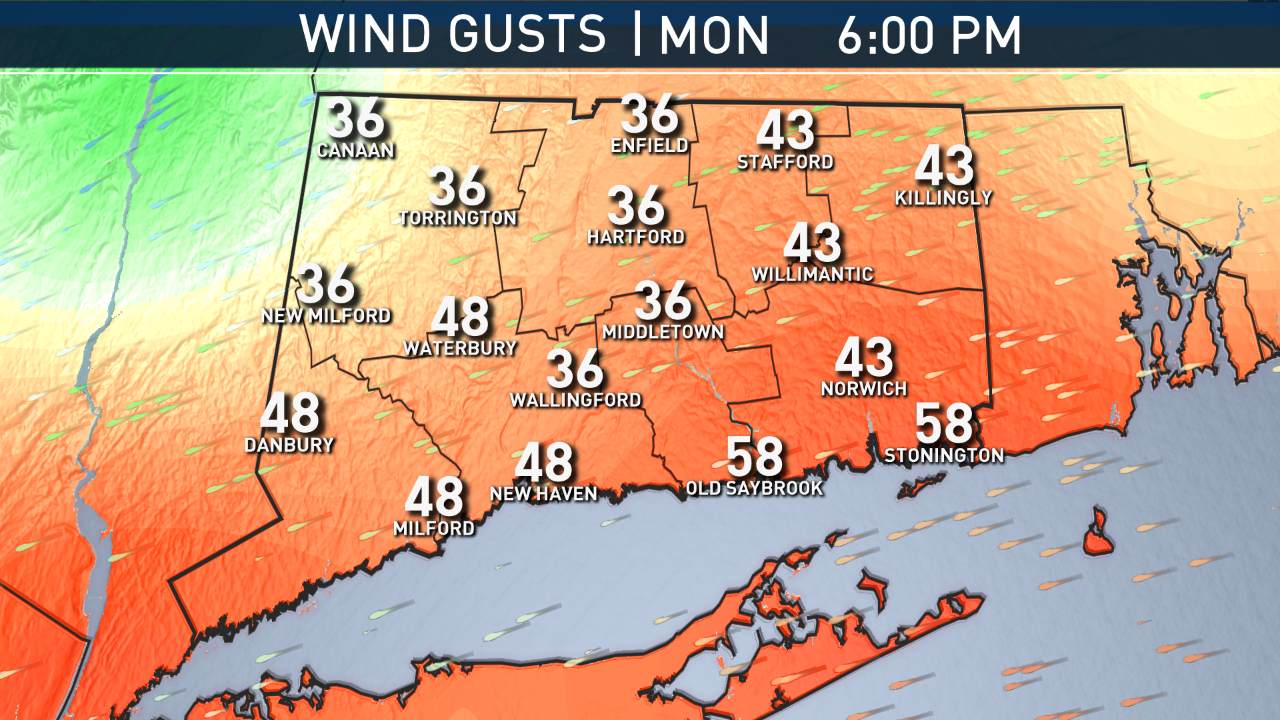 Temperatures on Monday will struggle to make it out of the middle 30s inland. Therefor we continue to monitor the threat for snow and sleet in the northwest hills. Right now, it looks like enough warm air will be in place that it will be primarily heavy rain and sleet for northern Litchfield county. The rest of the state will be dealing with all rain. Of course we will continue to review the latest information and change our forecast accordingly.
The remnants of the storm will continue right into Tuesday. Heavy rain showers with a strong southerly wind can be expected for most of the day.
Conditions improve drastically on Wednesday with partly cloudy skies and temperatures once again flirting with 50 degrees.