The NBC Connecticut meteorologists have issued a First Alert as they track freezing rain that could make for icy conditions, mostly in northern Connecticut, tonight and tomorrow morning.
Winter weather advisories are in effect for Hartford, Litchfield, Tolland and Windham counties Wednesday night.
There will be some slick spots in some areas and some icy glaze is possible on trees. The icing is not expected to cause major issues for the morning commute but drivers should use caution and expect some slick spots, especially in hill towns.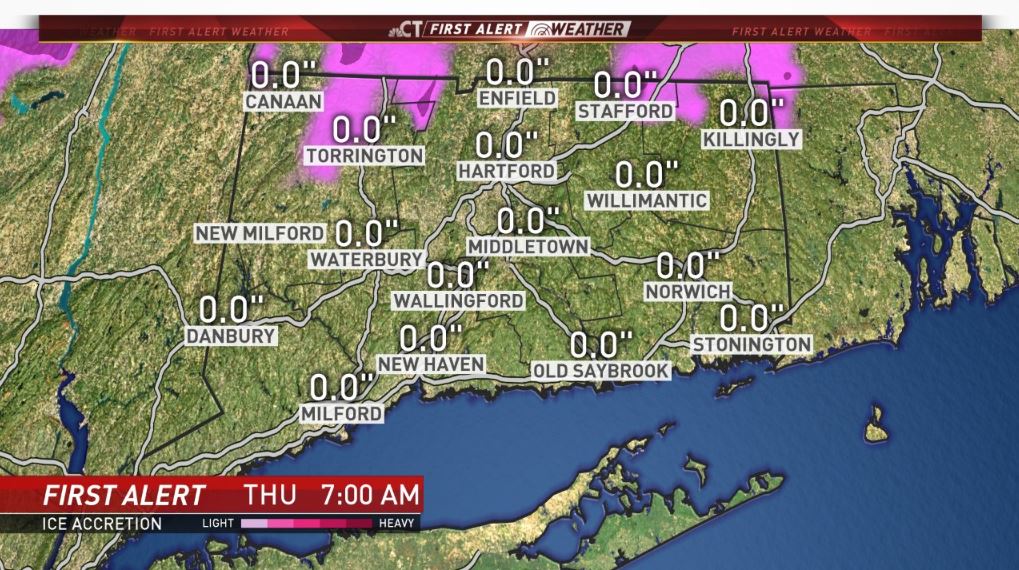 The rain should affect most of the state away from the shoreline.
We continue to monitor this weather pattern. Stay tuned for updates and get the latest forecast anytime here.