NBC Connecticut Meteorologists are forecasting temperatures to fall into the low 30s for parts of the state which could result in frost.
Clear skies, calm winds, and low dew points is the perfect recipe for a cold night here in Connecticut and that's exactly what we're expecting.
Temperatures in the valley locations of the state will fall into the low to middle 30s. Temperatures will remain a bit milder for the city locations and the shoreline.
A Frost Advisory is in effect for the northern half of Connecticut.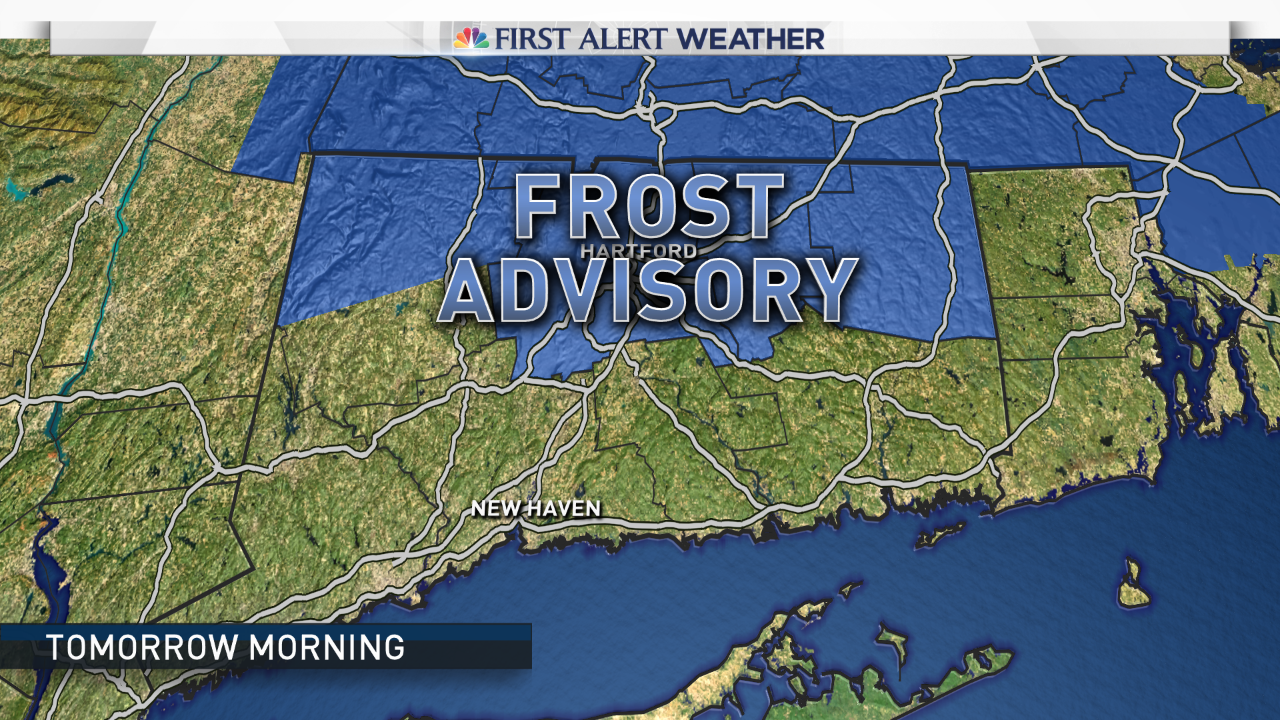 The coldest temperatures are expected through portions of Litchfield, Tolland, and Windham counties.
Take a look at low temperatures around the state.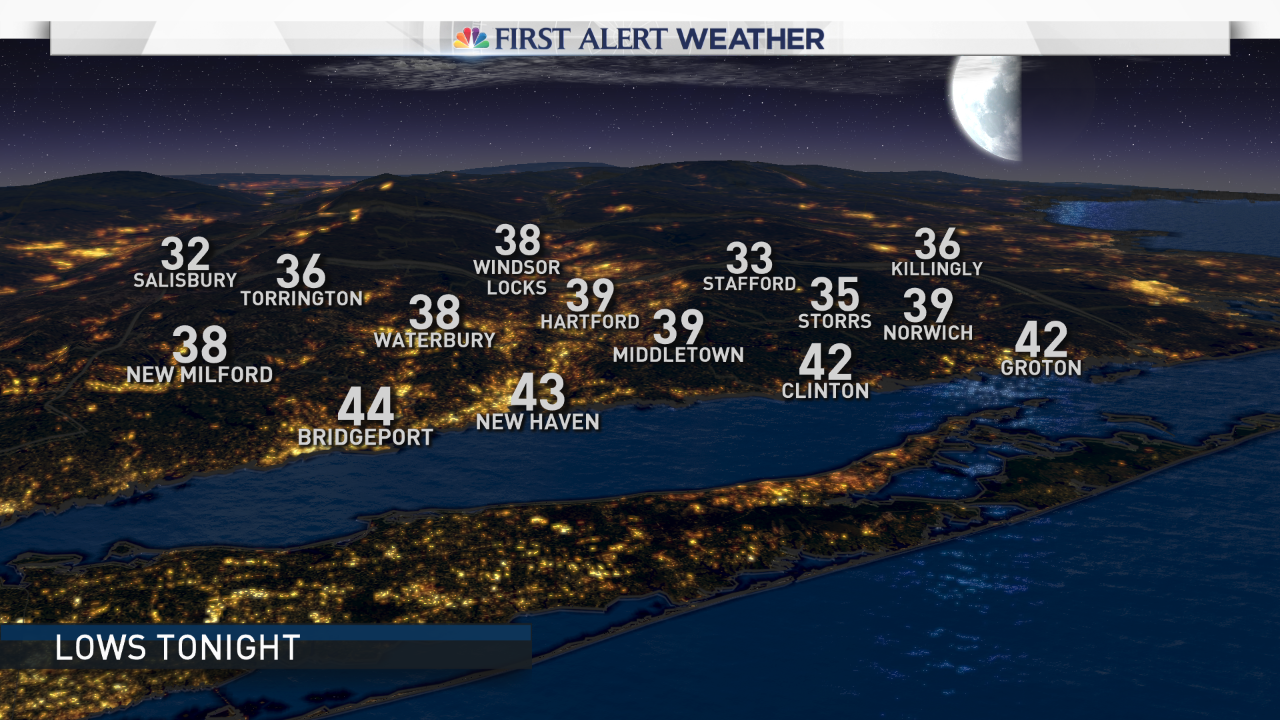 Temperatuers in northern Litchfield county are expected to fall to near 32 degrees in Salisbury, Norfolk, and Colebrook.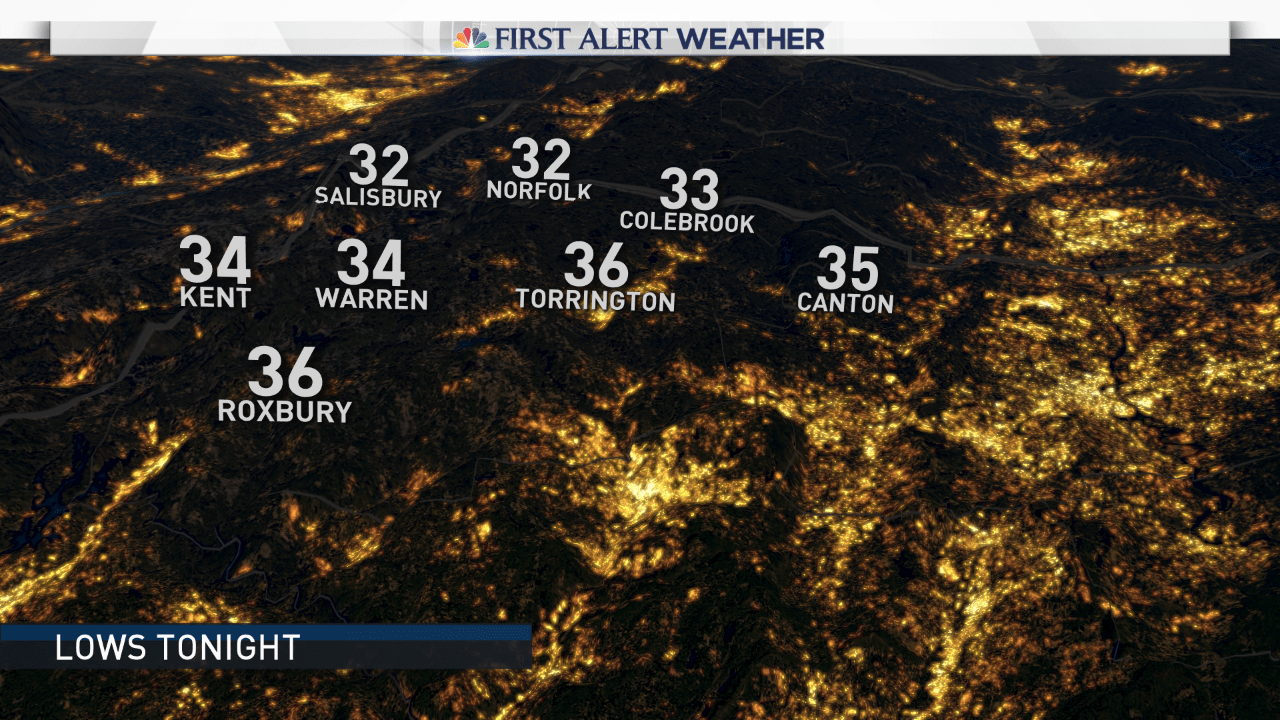 Temperatures in the quiet corner will be cold as well. We're forecasting areas like Quinebuag, Stafford Springs, and Ashford to fall into the low 30s.