What to Know
What: A First Alert has been issued for all of Connecticut as heavy rain and strong winds move into the state.
When: Monday morning through Monday night.
Hazards: Heavy rain could lead to isolated flash flooding and gusty winds may result in sporadic power outages.
NBC Connecticut Meteorologists are continuing to track the remnants of Nate as it moves through Connecticut.
The main impacts with this system will be scattered showers with embedded heavy downpours and gusty winds.
An area of low pressure is tracking to the north of Connecticut.
First Alert Future Radar at 4 p.m. shows moderate showers statewide with winds increasing out of the south.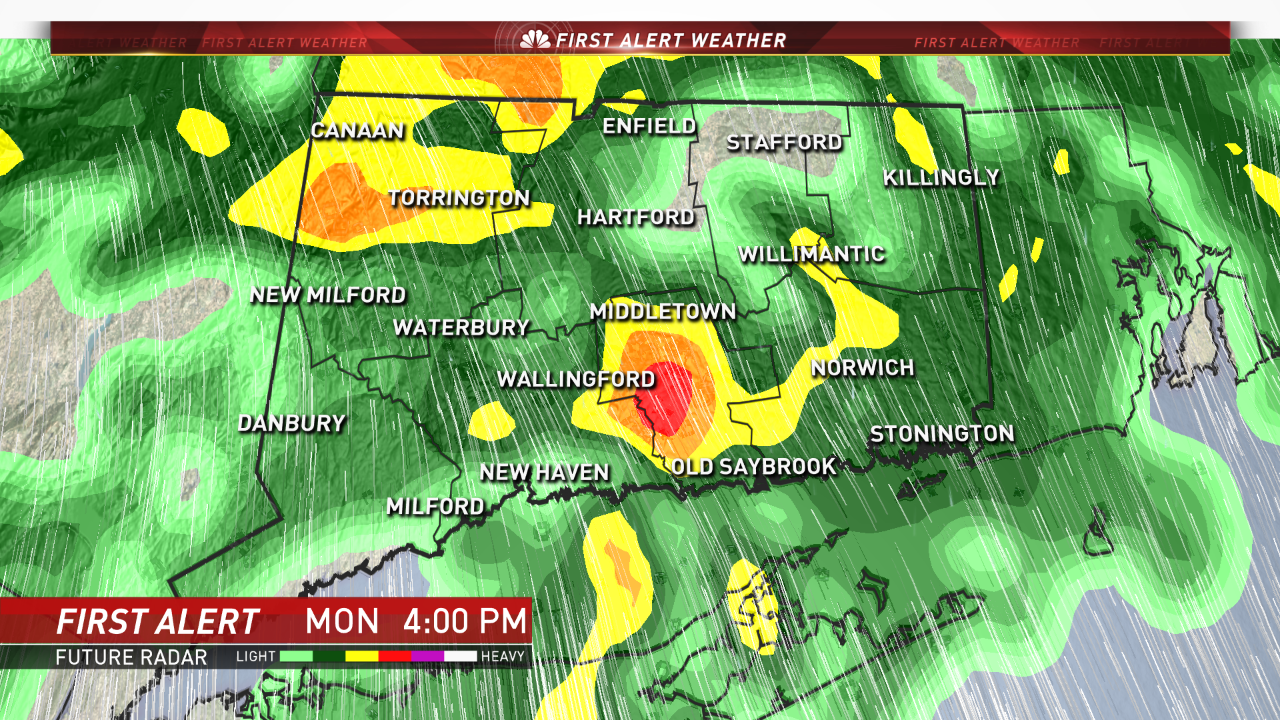 Parts of the state are expected to see rainfall totals up to 1 inch.
Winds are forecasted to be sustained at 10 to 25 mph with gusts up to 35 mph possible. Higher gusts are possible along the shoreline.
Make sure to stay with the NBC Connecticut First Alert weather team on air and online for the very latest on Monday's First Alert.