NBC Connecticut meteorologists have issued a First Alert for heavy rain today and another for Thursday.
A flood watch has been issued for Litchfield County.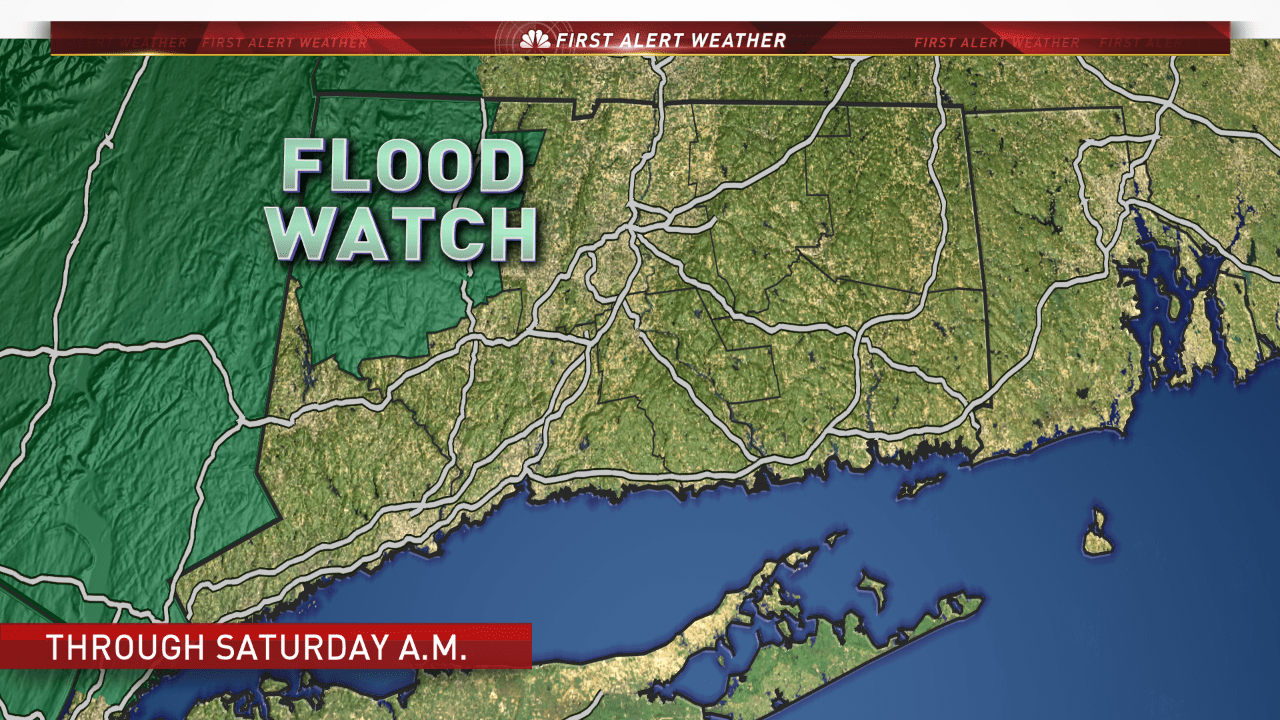 Rain moved into the state early this morning and has caused some issues on the roads, including in Stratford, where firefighters had to rescue two people from flooded roads.
Expect scattered rain, with heavier downpours in some areas that could lead to ponding on the roadways.
The rain will continue throughout much of the day with scattered thunderstorms possible. Temperatures today are only expected to reach the middle 40s.
We're forecasting average rainfall amounts between an inch and and inch and a half by this evening.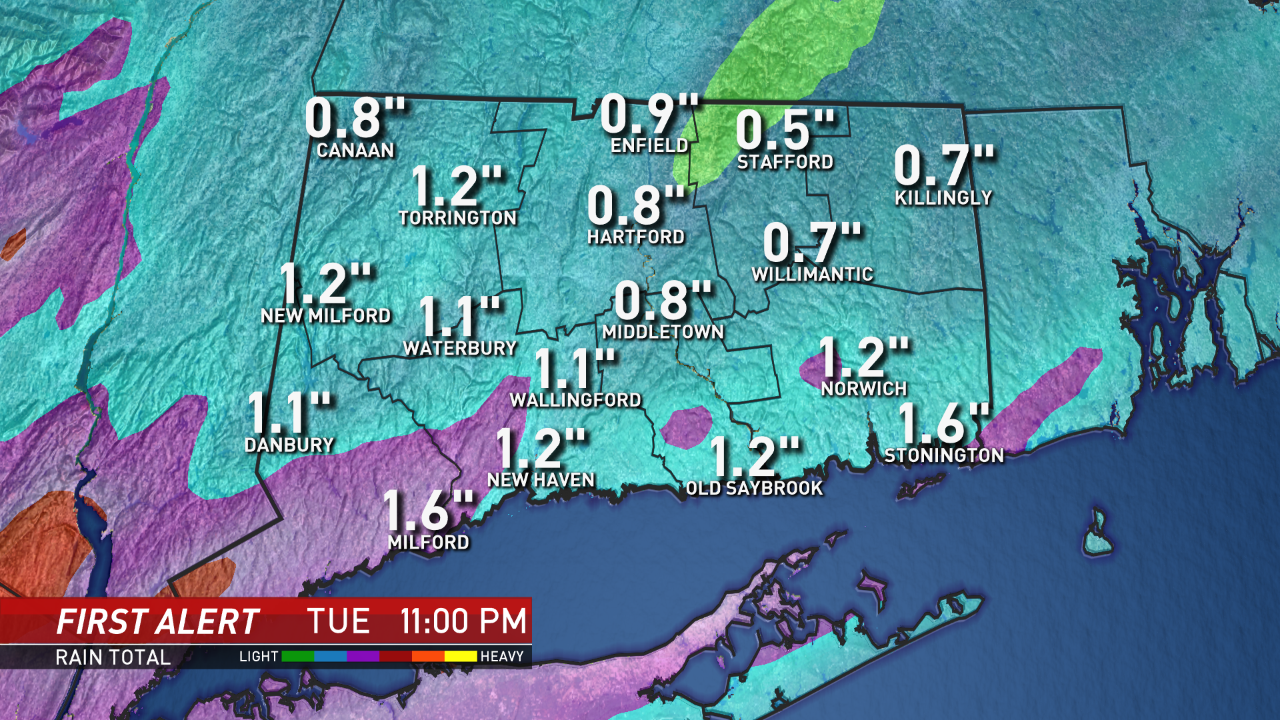 Wednesday will dry out with a mix of sun and clouds but another storm will move in by Thursday morning.
This storm could bring even higher rainfall totals which could lead to some minor flooding issues. We're expecting another 1 to 2 inches of rain with this system.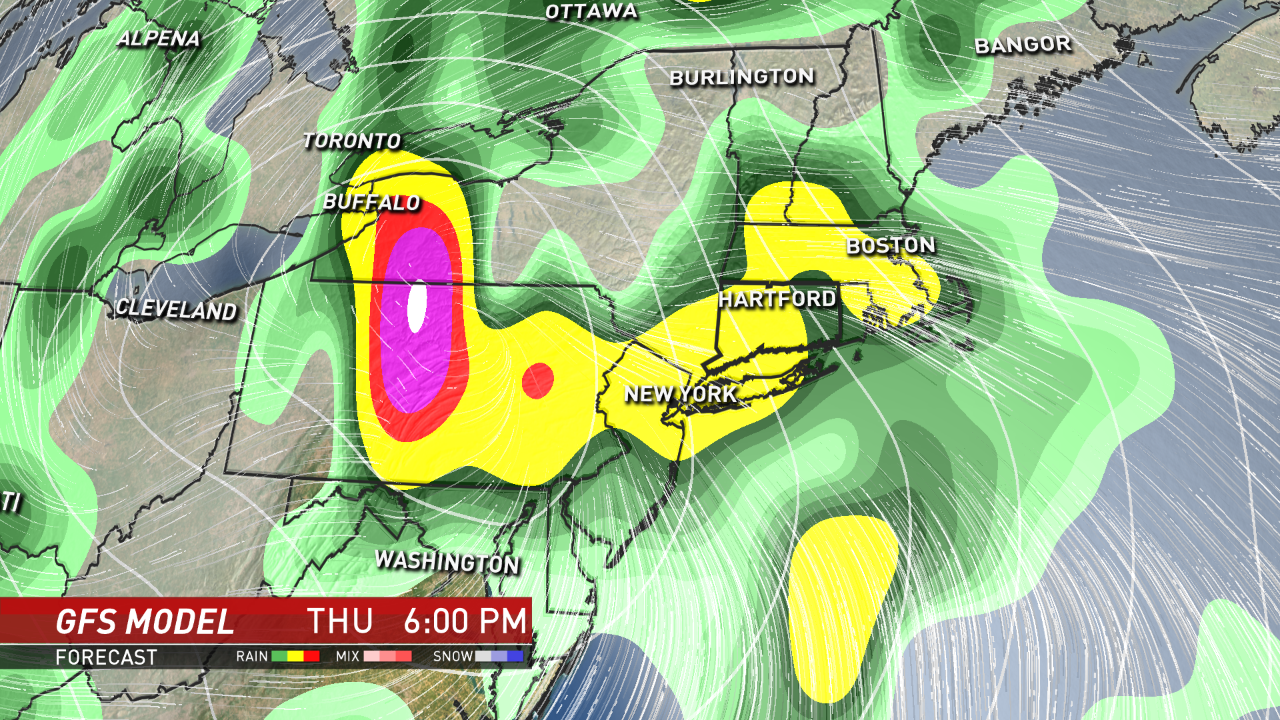 We could also see more scattered thunderstorms throughout the day on Thursday.
Stay with the NBC Connecticut First Alert Weather Team for the very latest and download the NBC Connecticut App to track the rain and thunderstorms.