The NBC Connecticut team of meteorologists has issued a First Alert for wintry weather expected to move in Friday.
As an area of low pressure moves through our area on Friday, an icy mix will cause slick conditions on the roadways. Light wintry precipitation will develop during the midday hours, and may start as a brief period of snow before transitioning over to sleet and freezing rain during the afternoon and evening hours.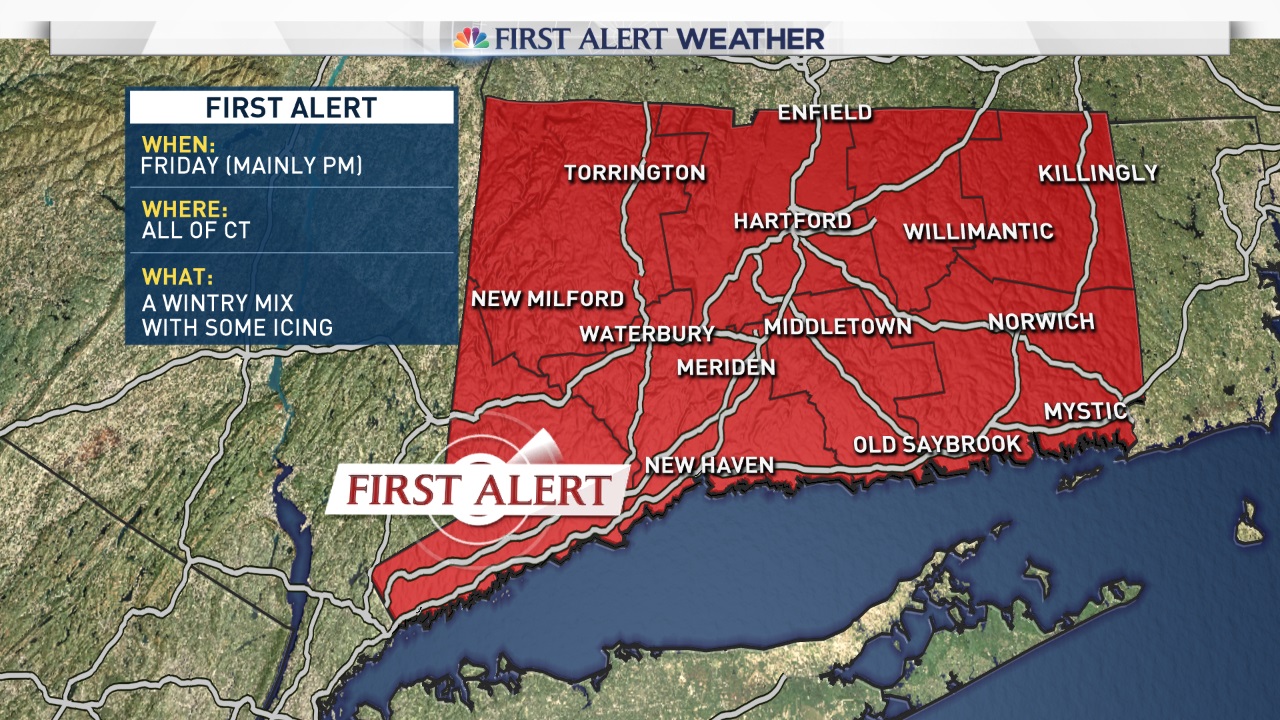 With a northerly flow and cold air being held into the valleys, a prolonged period of icing is possible Friday afternoon into Saturday, especially in interior portions of the state.
Check out this graphic below which shows an area of rain with temperatures below freezing in parts of the state. Anywhere to the north of the red line represents towns that are at or below freezing and experiencing freezing rain.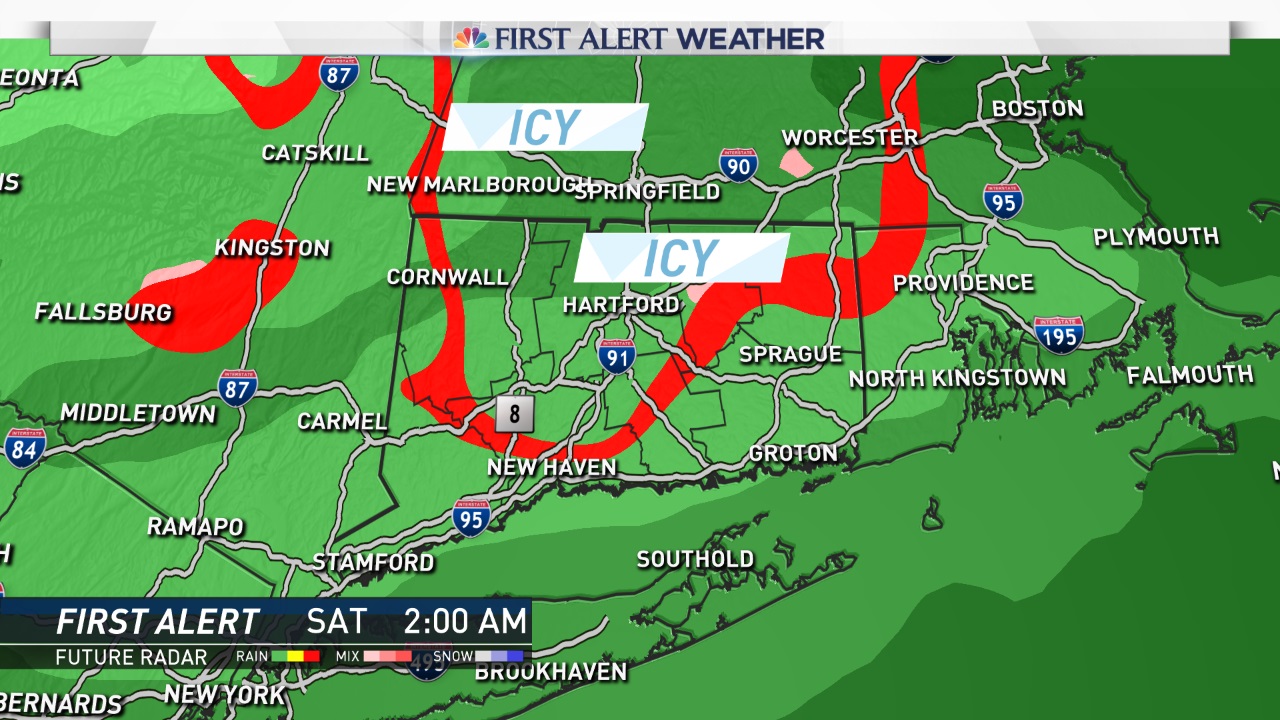 Warmer air will move in by Saturday afternoon and will transition most of the freezing rain to plain rain. There are a few areas that could be dealing with freezing rain or drizzle for an extended period of time.
We will continue to monitor the situation and will provide updates as warranted. There's another chance for wintry precipitation on Christmas which could provide a little bit of snow. Stay tuned!