NBC Connecticut Meteorologists have issued a 'First Alert' for minor flooding possible tonight into the early morning hours tomorrow.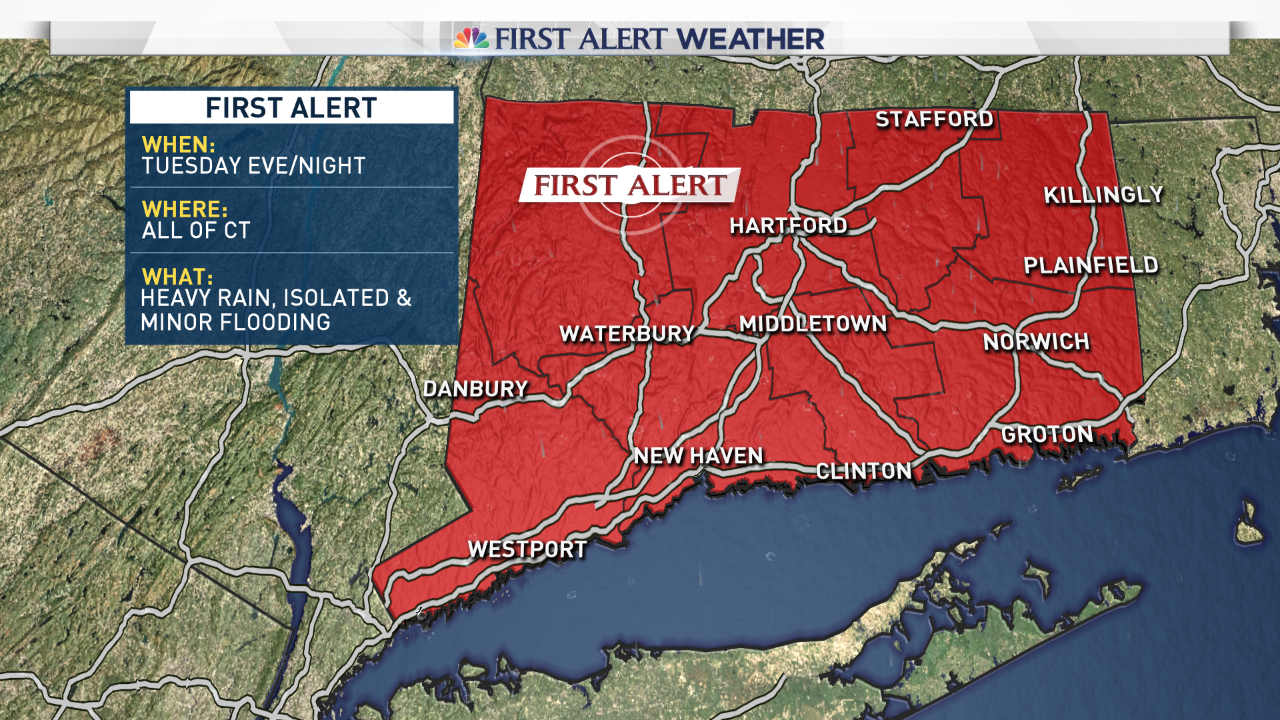 Scattered showers and occasional downpours will contiue through the nightime hours.
The heaviest rain will move in after midnight tonight. This is when we believe minor flooding could occur. Here's a look at future radar which shows heavy rain falling throughout the state late tonight.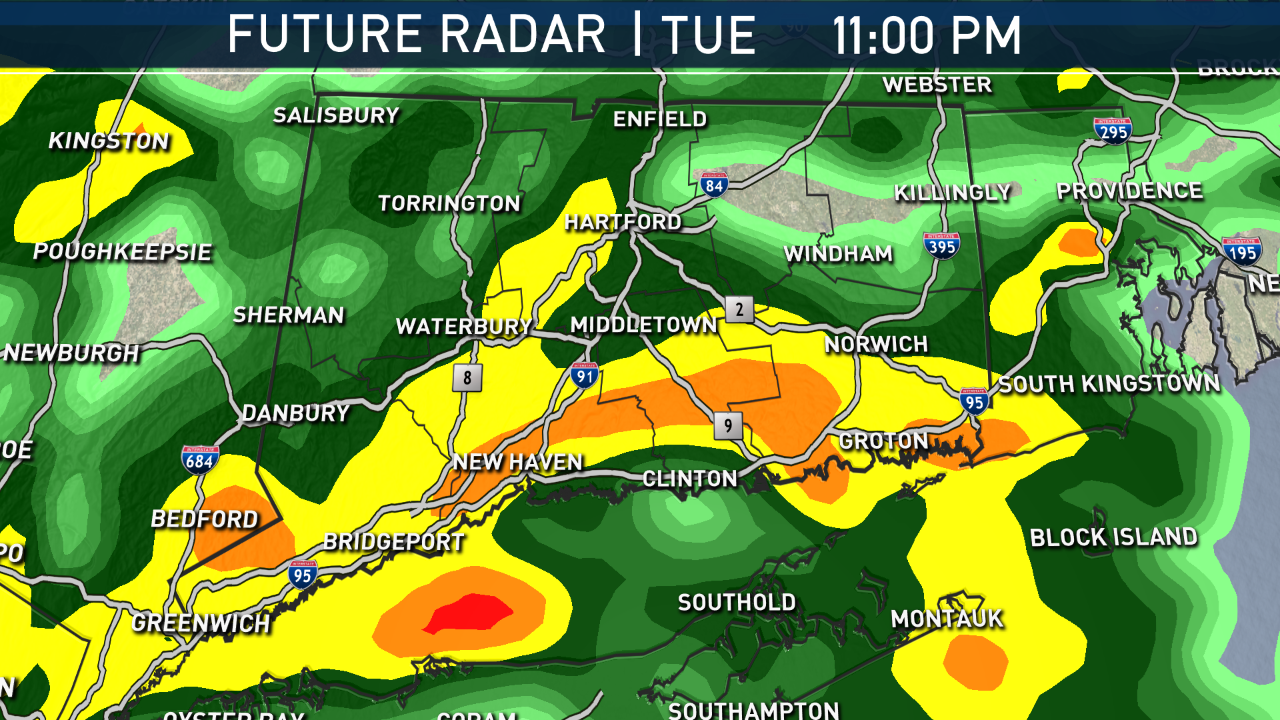 Scattered rain showers will linger into the first part of the day tomorrow. Partial clearing will take place by tomorrow afternoon with a few peeks of sunshine.
Here's a look at one of our computer models which shows rainfall totals of 1 to 2 inches by tomorrow afternoon.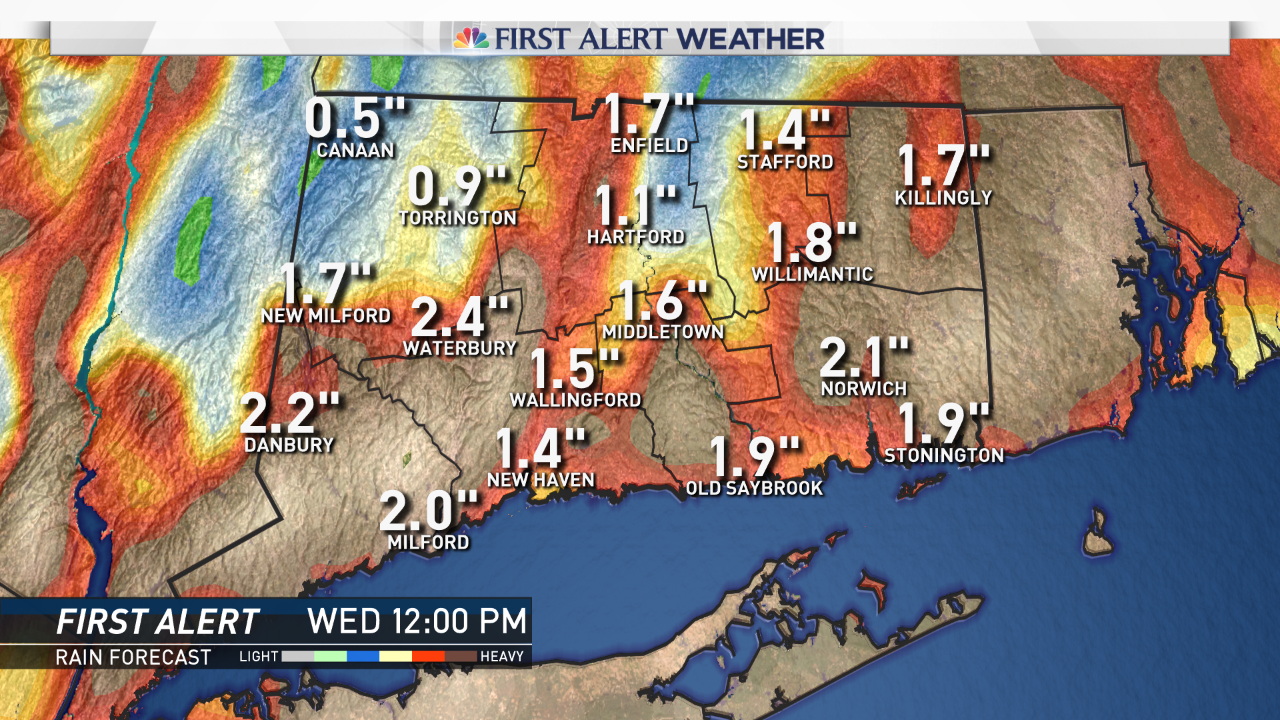 Warmer air moves into the state for the end of the workweek and weekend. High temperatures are forecasted to reach the low 70s Thursday, upper 70s Friday, and low 80s by Saturday.
Make sure to download the NBC Connecticut App for the latest forecast and intercative radar.