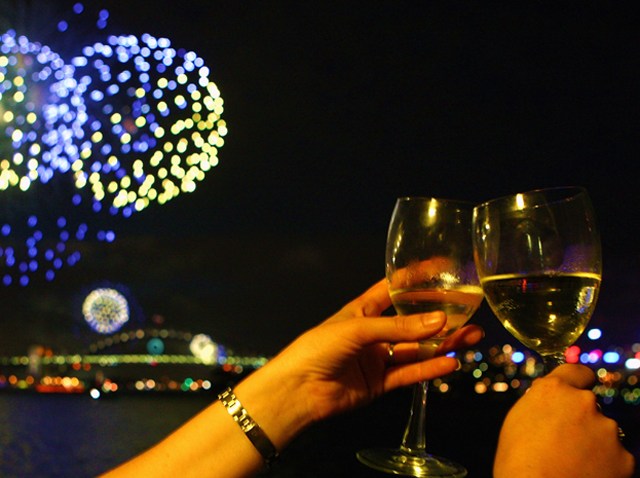 It's almost time to party like it's 2011 and plans for First Night Hartford have been announced.
The celebration happens as the city celebrates its 375th Anniversary and there are more than 20 places to go and 40 performances to see to ring in the new year.
Harford Mayor Pedro Segarra will be making his Hartford Stage Company debut during the 2 p.m. performance of "A Christmas Carol," and he will make stops at Bushnell Park to meet and greet families prior to the 6 p.m. Fireworks.
The night will include ice skating in Bushnell Park, on the East Side, from 11 a.m. to 1 a.m.
Ice time and skate rentals are free to the public. There will be a special skating performance after the 6 p.m. family fireworks.
Kid's Fest will take place at the Old State House, from 2 p.m. to 5:30 p.m. and there will be a make your own New Year's Noisemakers, Cornucopias and New Year Doves craft lesson, as scavenger hunt, a tour of historic rooms and more.
At the Hartford Public Library, from 2 p.m. to 4:30 p.m., build musical instruments from recycled materials.
The Grand Procession starts at Hartford City Hall and proceeds to Bushnell Park, from 5:20 p.m. to 5:50 p.m.
Fireworks happen at Bushnell Park, at Trinity Street, at 6 p.m. and Midnight
Sea Tea Improv will perform at Hartford City Hall Atrium, from 6:45 p.m. to 7:15 p.m. and 7:30 p.m. to 8 p.m.
There will be Tarot Card Readings for 2011 at City Hall, from 7 p.m. to 10 p.m. The fee is $10 for 10 minutes

You can also partake in Joe Murray's comedy show at Hartford City Hall from 9:15 p.m. to 10 p.m.