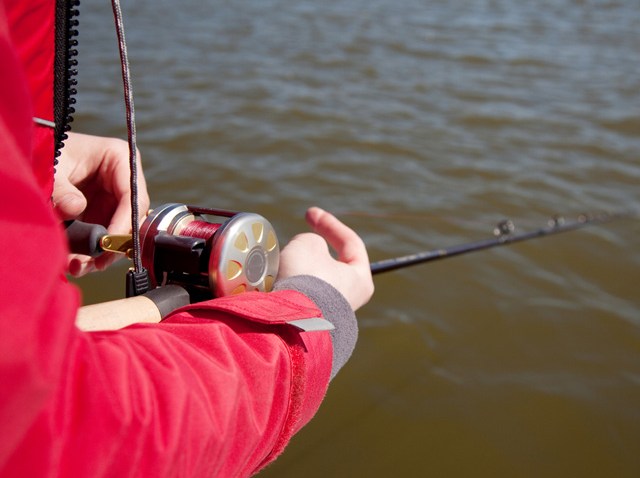 Thousands will head out with their rods and reels on Saturday for the start of the trout fishing season in Connecticut.
Hopefully anglers will have some luck; the state Department of Energy and Environmental Protection has been stocking rivers, streams, lakes and ponds with more than 306,000 fish since February.
"Opening Day is an exciting time for Connecticut's many trout anglers, and they can look forward to a great fishing season," said Susan Whalen, Deputy Commissioner of DEEP. "The fish are in excellent condition, our trout waters are stocked and anglers can enjoy a wide range of fishing options. Additionally, Opening Day is a special time for many families, the traditional first time to get outdoors together after winter."
Anglers can use an interactive trout stocking map to plan their fishing trips, which will state the number of days since the last stocking at each body of water.
DEEP will continue to stock throughout mid-May, reaching a total of about 530,000 trout.
More than 200 bodies of water in Connecticut are expected to be stocked. However, there will be a decrease in trout stock compared to last spring. A list of the waters that were dropped from this spring's stocking schedule can be found here.
"Due to ongoing drought-related water flow issues, fiscal and staffing constraints at hatcheries and the need to complete pond repairs at Quinebaug Hatchery, we've had to temporarily reduce production at our hatcheries," said Pete Aarrestad, Director of DEEP's Fisheries Division. "We are addressing this decrease with modest reductions in the numbers of fish stocked at many areas, and by removing a number of smaller and less popular areas, mostly streams or sections of streams, from the stocking schedules."
There are 11 designated trout parks in Connecticut that have been stocked, and 8 of those will be re-stocked for opening day.
"Trout Parks are easily accessible, have picnic areas and other amenities nearby, and are stocked frequently so that there are plenty of trout for children, families, and novice anglers to catch," said Bill Hyatt, Chief of DEEP's Bureau of Natural Resources. "And as an added feature, families and young anglers will be able to help stock trout at eight of the Trout Parks on Opening Day. We have found that these stocking events are a real highlight for many families. Please come help us stock trout on Opening Day."
When planning trips, anglers should take into consideration that the recent rains may affect fishing this weekend.
"Although the recent rains mean at least short term relief from the ongoing drought, it also means that some rivers and streams may be difficult to fish effectively or safely this weekend due to high flows. Anglers should definitely use extra caution if attempting to wade their favorite spots, and may need to consider fishing other locations," Aarrestad said.
For more information about DEEP Fisheries and Wildlife, visit the CT Fish and Wildlife on Facebook.