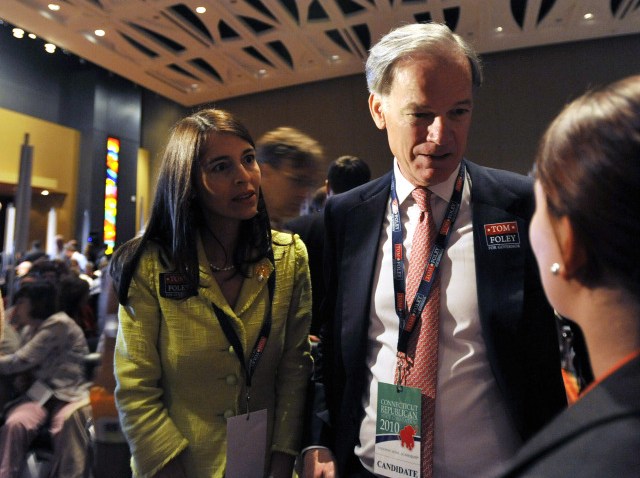 As he moves toward the general election, Republican gubernatorial hopeful Tom Foley said he hopes there will be "a few debates" with Democratic candidate Dan Malloy.
Foley said he'd also like to reach an agreement with the former Stamford mayor to not go negative in the months leading up to November.
"I'd like to sit down with him and work out an agreement not to run negative ads. If there's one thing I heard campaigning in the last couple of weeks, it was how awful people thought those ads were," he said.
Foley took the majority of the vote in the primary, defeating Lt. Governor Mike Fedele and businessman Oz Griebel.
Foley, a former ambassador to Ireland, held a lead in the polls in the weeks leading up to the primary. But Fedele cut that lead to single digits with a series of ads critical of Foley's ties to a now-bankrupt company in Georgia.
The ads also focused on Foley's two decades-old arrests.
Foley will now take on Dan Malloy, who beat out Ned Lamont in the Democratic primary.