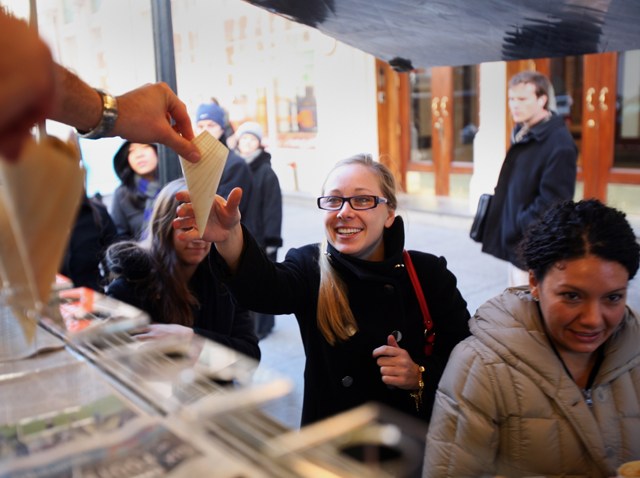 Thousands of people are expected to spend the day outside at Meriden's Hubbard Park where dozens of vendors took part in a food truck festival.
Bobby B's was among the 25 food trucks that are participating in the weekend event. They started the morning serving breakfast sandwiches and switched over to hush puppies for the lunch crowd.
"We got bacon, onion, cheddar or black bean, corn, cilantro with pepper jack cheese," said Renee Brenckman of Bobby B's.
And at Dee's Flavors, you'll find something cooking up for everyone.
"We have fried dough for the kids. We have fried Oreos for the kids. We have apple fritters. We also have the Spanish rice with beans, the Spanish pork," said Mike McCollough of Dee's Flavors.
This is the first time the park has hosted a food truck festival on the weekend before its huge Daffodil Festival.
Organizers hope this helps build appetites for the main event next weekend.
"We looked at what's new and different and the food truck thing is taking off around the country and we said let's try it here at the Daffodil Festival so we did it," said Mark Zebora, the chairman of the Daffodil Festival.
You'll also find all sorts of hot dogs, corned beef and Reuben's, grilled cheese and just about anything else you might be craving at the family friendly festival.
The festival runs until 7 p.m. Saturday night and from 10 a.m. to 7 p.m. on Sunday.
More information can be found on the event's Facebook page (https://www.facebook.com/events/1563478880575261/?ref=3&ref_newsfeed_story_type=regular&feed_story_type=17)
Here are the food trucks expected to be at the festival: