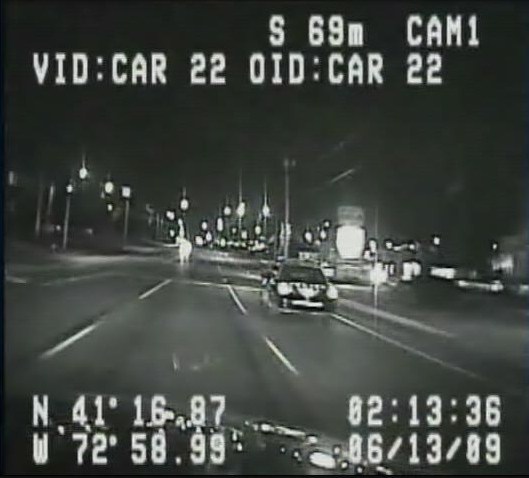 A former Milford police officer who was fired after a cruiser crash that killed two teenagers last year has pleaded not guilty to manslaughter charges.
Jason Anderson entered the pleas on Tuesday in Milford Superior Court and his case was continued to next month.
Police say Anderson was driving 94 miles an hour while returning from a mutual aid call in West Haven and didn't have his emergency lights or siren on when the teens' car turned in front of him on Route 1 in Orange on June 13.
Two 19-year-olds from Orange, David Servin and Ashlie Krakowski, died in the crash, which was caught on video by a camera in another officer's cruiser.
Milford officials fired Anderson in December.
Anderson and his lawyer have declined to comment on the charges.


Copyright AP - Associated Press