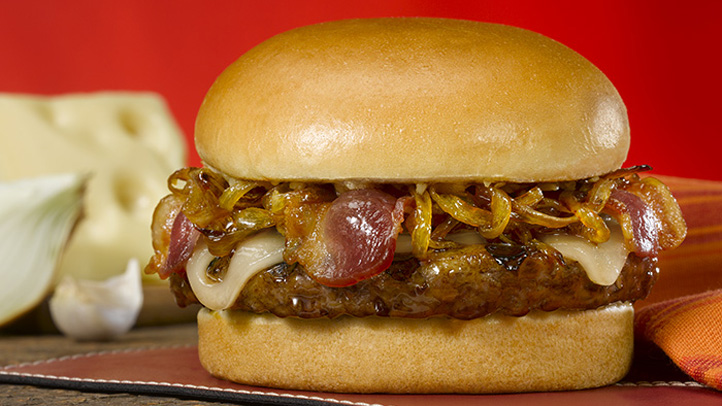 Dec. 4 is Jim Day and guys named Jim can get a free burger at Red Robin because of it.
If your name is Jim, James, Jamie, Jaime, Jaimie, Jami, Jamey, Jameson, Jimmy, Jimi, Jim, Jimbo or some variety, you are in luck.
You can get a free Sweet Jim Beam Bacon Swiss Burger on Tuesday. The burger is topped with hardwood-smoked bacon, caramelized bourbon onions, melted Swiss cheese and slathered in a sweet Jim Beam bourbon glaze. It comes on a garlic-butter toasted bun.
Live on Jim Street or on any street that includes a variation of Jim in the street name? Then you too can get a free burger.
You have to be at least 18 and show a photo ID and/or proof of address. The deal is valid only for dine-in.
The restaurants in Enfield, Manchester, Milford and West Hartford are all participating.
Today is also National Cookie Day and Quiznos is offering a free oven-toasted cookie, but only if you make a purchase.