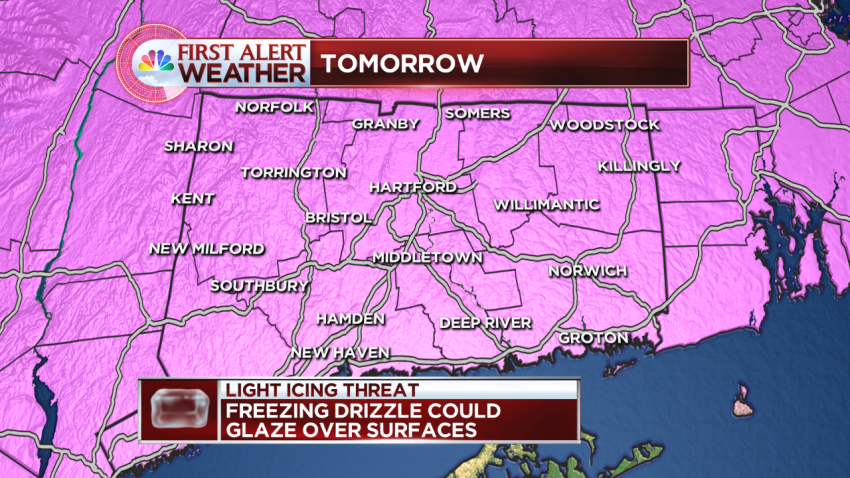 First Alert meteorologists are growing increasingly concerned about the potential for freezing drizzle tomorrow.
The balance of today will see sunshine mixing with high clouds for somewhat of a filtered look to the sky. Temperatures will be in the lower and middle 40s.
Freezing drizzle could cause big problems tomorrow.
It's hard to say with any type of certainty what will transpire in this type of situation the day before, but the threat exists for a high impact weather event tomorrow. In many ways, ice is worse than snow – primary reason being most people don't even notice it's icy until it's too late.
Temperatures will be well below freezing early in the morning, rise into the middle 30s for highs, then fall slip south of freezing again in the evening.
That means freezing drizzle is possible almost all day long, except for the few hours when temperatures are too warm midday.
Use extreme caution on sidewalks, driveways and roadways tomorrow morning and tomorrow night.
There can be lingering freezing drizzle early Saturday morning, but temperatures will rise above freezing and thus the icing concern will go away.
Sunday brings a whole different story.
Heavy rain and possibly even thunder will make Sunday a washout. More than one inch of rain is possible when all is said and done.
The rain moves out by Sunday evening, giving way to a dry start to the work week. High temperatures will be in the 30s.