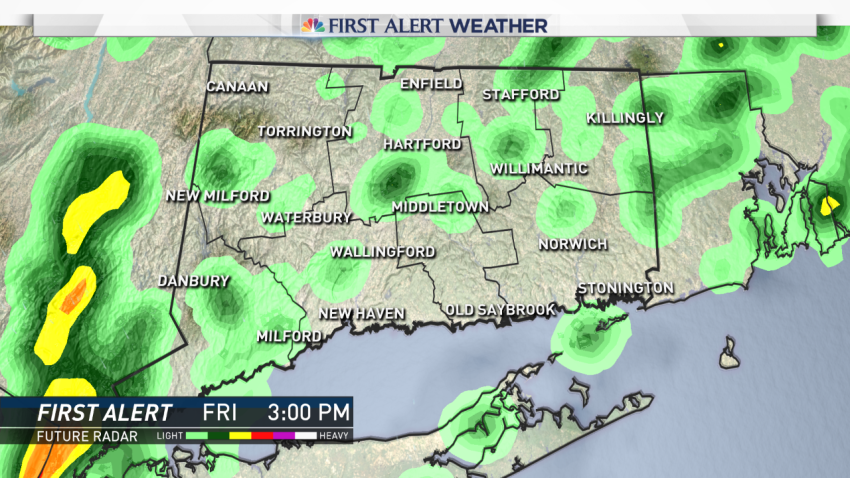 Frequent showers are expected Friday as an area of low pressure moves over the region.
Friday will be mild for the time of year, with temperatures in the lower 70s.
Rain totals will vary greatly across the state. Some areas may only get one quarter inch, while others could see over one inch of rain.
There is a small chance that tropical moisture gets drawn into the region. That would be the cause of greater rain totals, and signals are pointing to eastern Connecticut if it were to occur.
Gusts up to 40 mph are possible Saturday, when scattered showers remain in the forecast on the back of the storm system. Temperatures will be in the middle and upper 50s.
By Sunday, it will dry out, but turn noticeably cooler! High temperatures will only be in the middle 50s, and the wind will still be quite gusty.