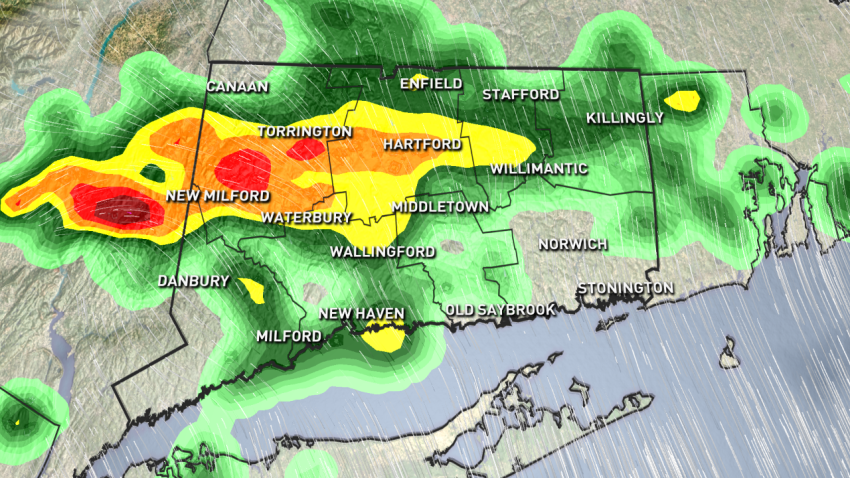 A complex storm will approach Connecticut Friday and there is a low risk for a severe thunderstorm tomorrow. A warm front will slowly ooze across Connecticut during the day with a risk for occasional showers and thunderstorms.
Any thunderstorms will be isolated - not every town gets one!
Several rounds of showers and storms are possible during the morning, midday, and afternoon.
The atmosphere will feature low instability and high wind shear. There is a conditional threat for a rotating storm that could produce a tornado or damaging winds.
We call these setups low CAPE/high shear. Basically there isn't a whole lot of energy for storms to form but any storms that do will have enough wind shear to work with that they can rotate. Not all rotating storms produce tornadoes - far from it in fact. But as a storm begins to rotate the odds of it producing severe weather increase.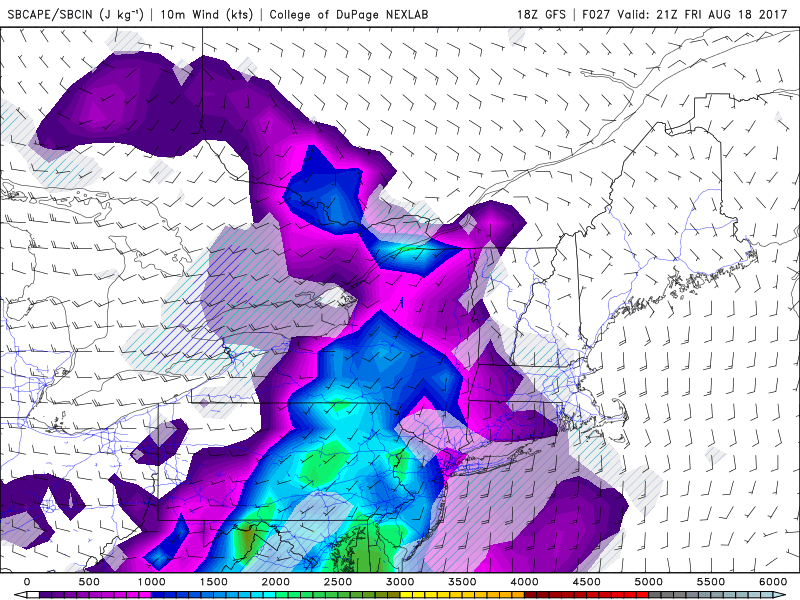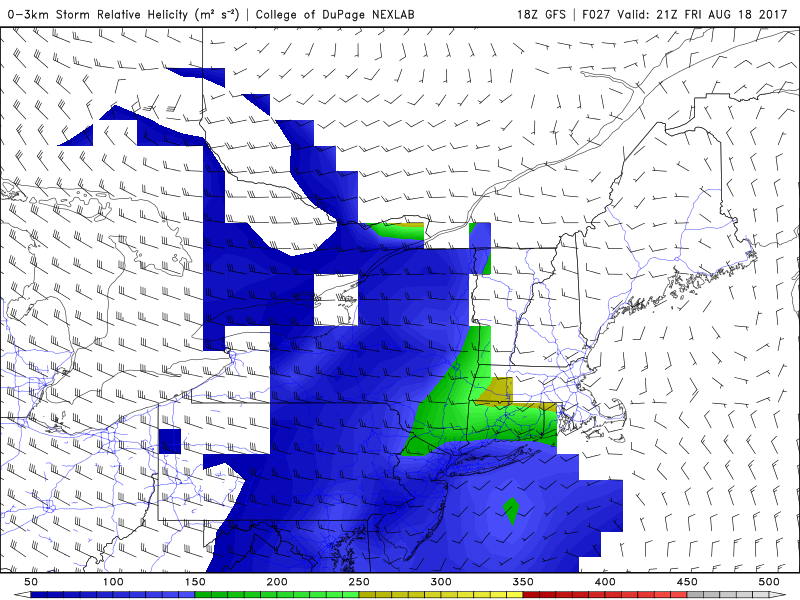 At this point we're giving this a general "low" impact for storms as anything we get would be isolated. We'll be watching it all day for you!