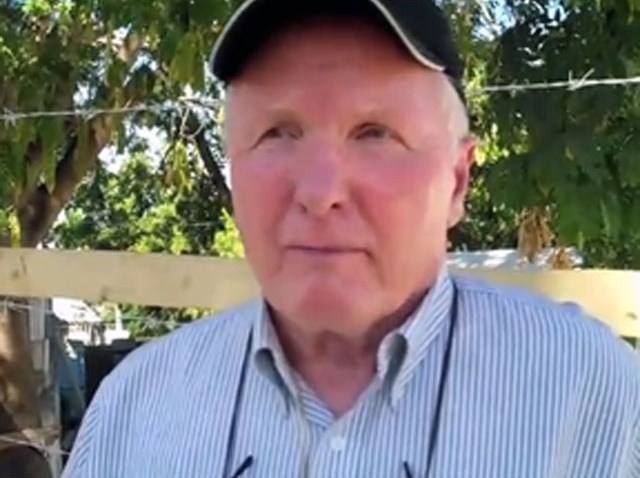 Twenty-nine years ago, Dr. Jeremiah Lowney went to Haiti on a mission trip.
He was there to extract teeth at a clinic in one of Port-au-Prince's slums.
In those 29 years, Lowney has gone from pulling teeth to operating a $3 million dollar a year organization that is dealing with more demands, and more need than ever before.
Every three months, he returns to work for the group he founded, the Haitian Health Foundation, which brings food, healthcare, housing and more to thousands of people living in poverty.

The desperation in Haiti reached new levels last year when the earthquake killed more than 300,000 people and destroyed the homes of millions.
Despite pledges of billions of dollars in aid, there has been little progress one year later, Lowney said.

"Port-au-Prince, I was there about five weeks ago. … It looks the same now as it did in February right after the earthquakes. Nothing's really changed," he said.

In the humble headquarters of The Haitian Health Foundation in Norwich, you'll find palates of food and suitcases packed with medical supplies waiting for shipment.
When they get to Haiti, most of the supplies will end up in the Haitian village of Jeremie, nearly 140 miles away from Port-au-Prince.

It in Jeremie, and other small towns in the outer provinces, HHF runs outpatient clinics and inpatient facilities for malnourished children and pregnant women.
Aside from providing health services, they distribute food, run schools and build small, one-room cinder block homes.

The demands on HHF have grown since the earthquake hit.
Thousands have fled Port-au-Prince to escape the unlivable conditions and moved to places like Jeremie.
The level of desperation is visible everywhere you turn, Lowney said
"You get out of the bus and people just come at you (and say),'Grangou, Grangou. I'm very hungry, very hungry,'" he said.

The situation became increasingly dire after hurricane Tomas battered the already beaten landscape in November.
Banana and mango crops, staples to the Haitian people, were decimated.