If you love winter weather the next 10 days look pretty brutal. A very impressive surge of warmth over the next few days will result in temperatures in excess of the 60 degree mark across areas away from the water.
Going into next week we're going to see some changes but the end result isn't going to be particularly cold but the 60s will be gone. A large dip in the jet stream will result in a surge of cold weather across a good chunk of Canada and the central and western part of the U.S.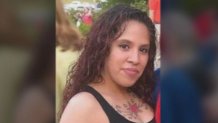 What is important to note is that the primary storm track that sets up will be primarily to our west. While this doesn't preclude the threat of wintry weather (i.e. a well timed high pressure to the north could result in snow or ice with a secondary redevelopment south of us) it does introduce a rain/mild risk as we head into March. I don't think our snow chances are over yet but nothing is poiting toward a cold and snowy pattern. Mild with some chances for snow is a better way of putting it.
Snow lovers - don't despair. The fat lady is warming but she's not singing just yet.