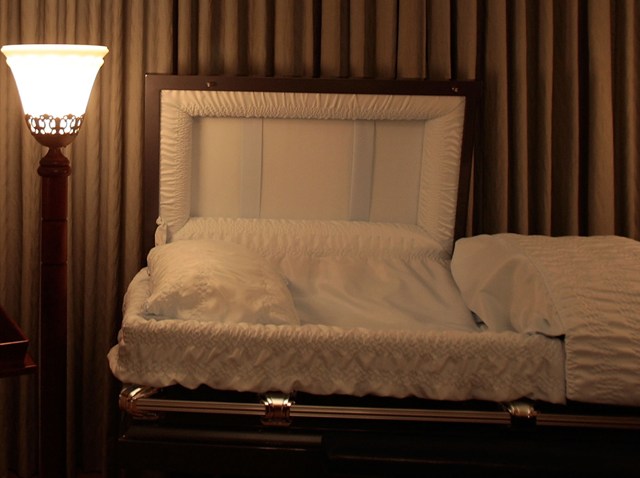 It sounds like a pitiful crime: An East Hartford funeral director is charged with stealing from the dead. Police arrested Kevin Riley on grounds that he robbed from dead people's homes.
According to investigators, Riley had appointed himself as administrator of the estates of people who had no relatives in order to gain access to their belongings.
One of the incidents outlined in the arrest warrant revolves around the death of Julia Drozd, a 90-year-old of Meriden. She lived there with her 70-year-old son who put his mother's body outside on a porch for two or three days before calling authorities, according to the warrant.
Riley applied for permission from the court to remove the body "for the purpose of providing a proper burial."
The warrant claims he and his associates proceeded to take items, including thousands of dollars in cash, from the Drozd residence. Other valuables were apparently sold through an employee of Riley's Hartford Trade Service who also worked at a Fairfield County auction house. And additional Riley employees also allegedly took furniture and other items from the residence.
There are other questions raised about whether Riley was also involved in double or triple-billing state departments for his services, and using his position as someone who transported bodies for the Office of the Chief Medical Examine to drum up business for his cleaning services.
Riley is charged with racketeering, larceny and conspiracy. Riley's attorney says his client turned himself in to state investigators Thursday and posted $500,000 bail. He's charged with racketeering, larceny and conspiracy. And his attorney, John Droney, says Riley continues to deny the allegations.

Riley's next court appearance is scheduled for Oct. 29.
Two of Riley's employees, a bookkeeper and an apprentice embalmer, have also been arrested in the case.
Copyright AP - Associated Press