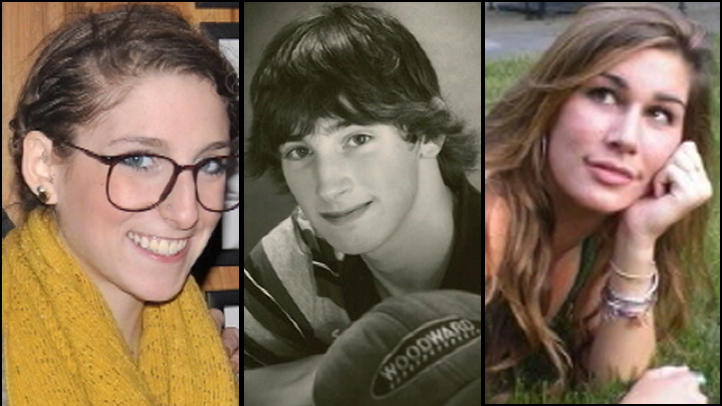 Funeral services are scheduled this week for two college students who died in an off-campus house fire in the Hudson Valley, New York that also claimed the life of a third student.
Kevin Johnson's wake will be held on Thursday from 3 p.m. to 8 p.m. at Hoyt Funeral Home in New Canaan. His funeral will be held Friday morning at 11 a.m. at St. Aloysius Church, also in New Canaan.
Services for Kerry Fitzsimons of Commack will be held the same morning in Dix Hills on Long Island.
Johnson, Fitzsimons and Eva Block of Woodbridge, Connecticut, all 21, were killed last Saturday in an early morning fire at a Poughkeepsie home rented by six students at Marist College.
Fitzsimons and Block were seniors at Marist, while Johnson was attending Dutchess Community College in Poughkeepsie.
Authorities said the cause of the fire remains under investigation.
Block's funeral was held Monday in Fairfield.
Donations in Johnson's name can be made to the Marist Fund or SmileTrain.org.

Copyright AP - Associated Press