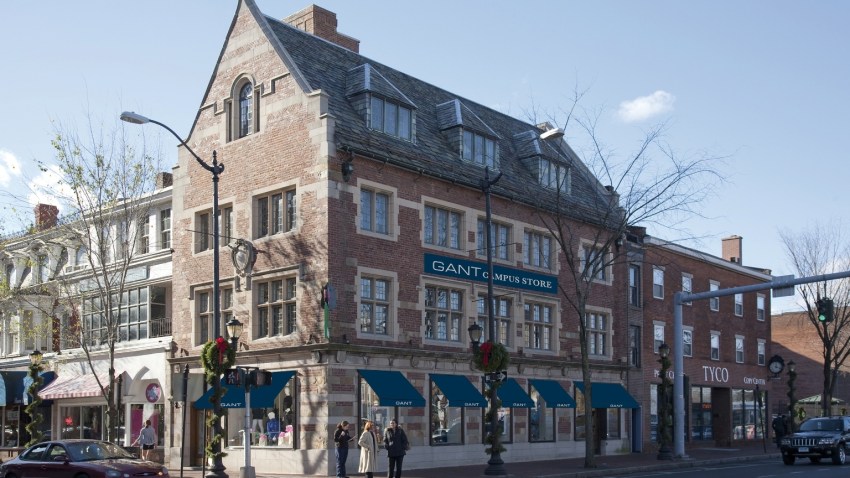 A clothing legend is bringing the preppy back to Ivy League.
Gant is returning to its birthplace of New Haven when it opens a new store next month.
Gant will be bringing Cable V-necks, corduroy, scarves, berets and a limited-edition shirt collection that features the historic Yale Co-op label to 268 York St.
Ari Hoffman, GANT USA President and CEO said the store concept will be unique to New Haven and will have a library feel that pays homage to the brand's local historical significance and educational roots.
"Gant has been woven into the fabric of collegiate life from the very beginning. We are actively establishing the brand as the originator of collegiate American style, a legacy that Gant actually created," he said. "We have recently rekindled an exciting relationship with our birth city of New Haven and look forward to serving as a community resource for students, faculty, and residents."

The New Haven homecoming is meaningful for the company. The brand's founding family began their private label manufacturing business here in the late 1920s and grew.
"We are delighted to welcome Gant back to New Haven," Abigail Rider, associate vice president of Yale and director of university properties, said. "The addition of Gant to the retailers on Broadway reaffirms our connection with our New England traditions and University Properties' dedication to attracting an exciting mix of quality fashion offerings to serve the needs of New Haven residents and build the city's tax base."
Follow us on Twitter @NBCConnecticut, on Facebook, and sign up for breaking news SMS alerts on your phone by texting "CTBREAKING" to 622669.