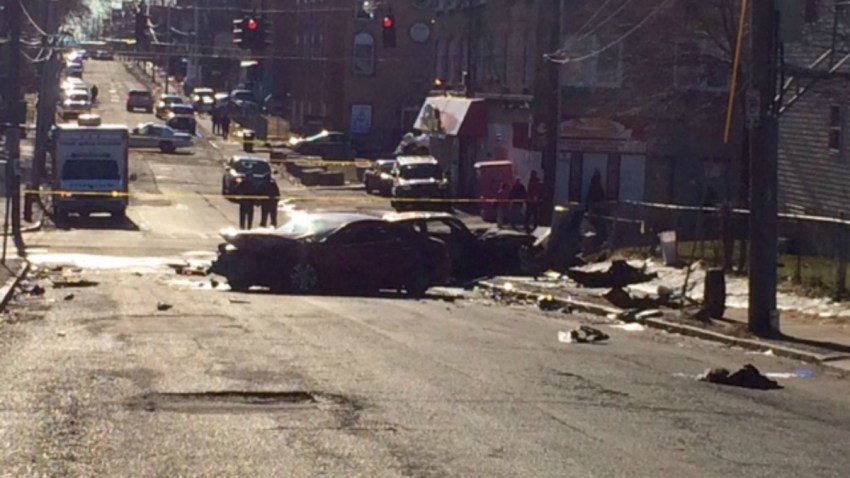 A 40-year-old man is dead and three others are hospitalized after two cars collided Tuesday in a fiery crash in Hartford's North End.
Police said a Hyundai and a Dodge crashed on Mather Street around 5 a.m. and one or both hit a utility box, which might have contributed to the fire that burned both vehicles.
Police believe three people were in one car and one was in the other. Tracy Artis, 40, of East Hartford, was pronounced dead at the scene. Police said he was a passenger in the Dodge.
Robin Jackson, of Hartford, said he saw the crash and tried to save as many people as he could by pulling passengers from one car as flames spread.
Three people were taken to Saint Francis Hospital, one of whom was listed in critical condition, according to police.
The road was closed from Mather Street to Albany Avenue through most of the day while police responded to the scene and tried to piece together the events that led up to the deadly crash.
Investigators are using video gathered nearby to determine what happened.