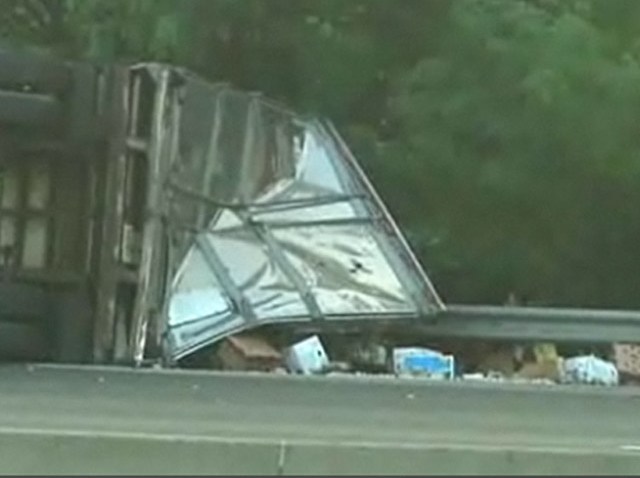 A truck carrying garlic and avocadoes is on its side on Interstate 91-North on Wednesday morning and it's sure to leave a lingering smell behind.
The rollover happened between Exit 33, Jennings Road, and 34, on Wednesday morning and spilled the produce onto the road. The produce was sent onto the roadway during day four of a heatwave raised the mercury to 101 in some parts of the state,
No injuries are reported.