NBC Connecticut meteorologists are forecasting some abnormally warm weather for the next couple of days.
Tomorrow will feature a mixture of sun and clouds with warm temperatures inland and mild temperatures along the shoreline.
High temperatures for inland Connecticut are expected to reach the middle to upper 60s.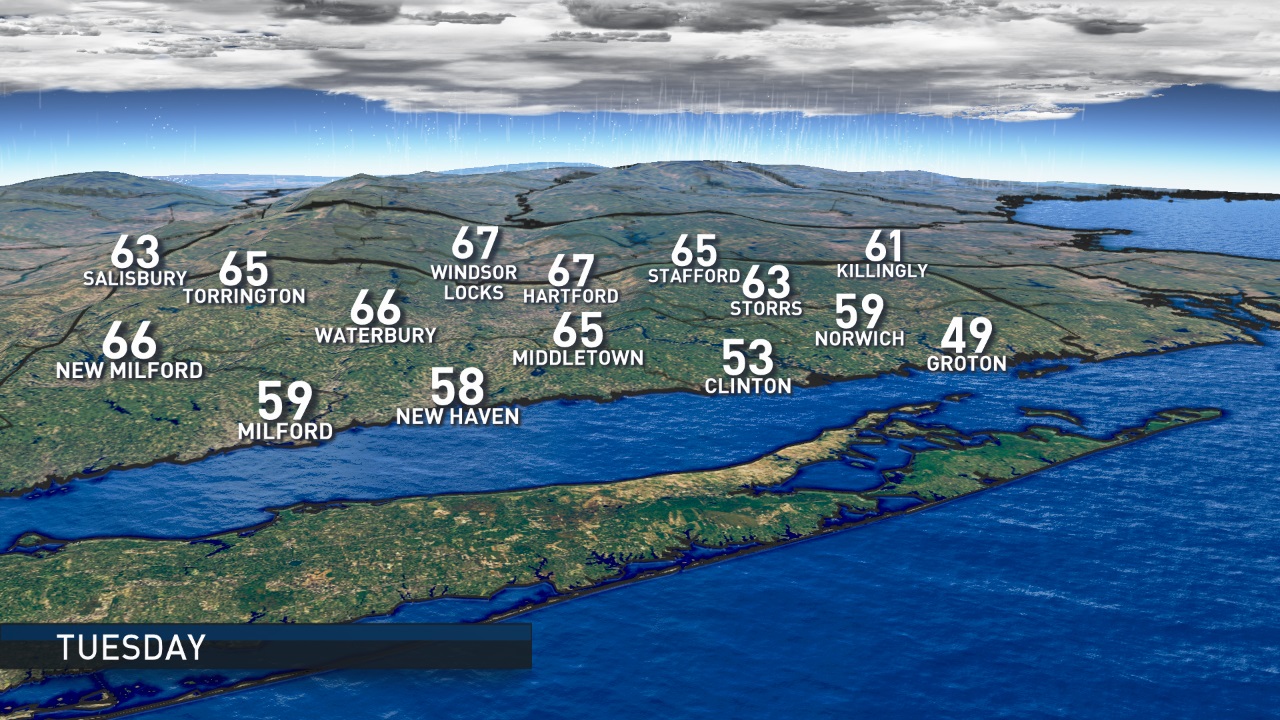 Temperatures will be slightly cooler along the shoreline only reaching the middle to upper 50s. The coolest part of the state will be southeastern CT with a wind off the water. The Groton/New London area will only climb into the upper 40s.
Record breaking warmth moves into the state for Wednesday with much of inland Connecticut rising into the low 70s. Shoreline communities can expect temperatures in the low 60s.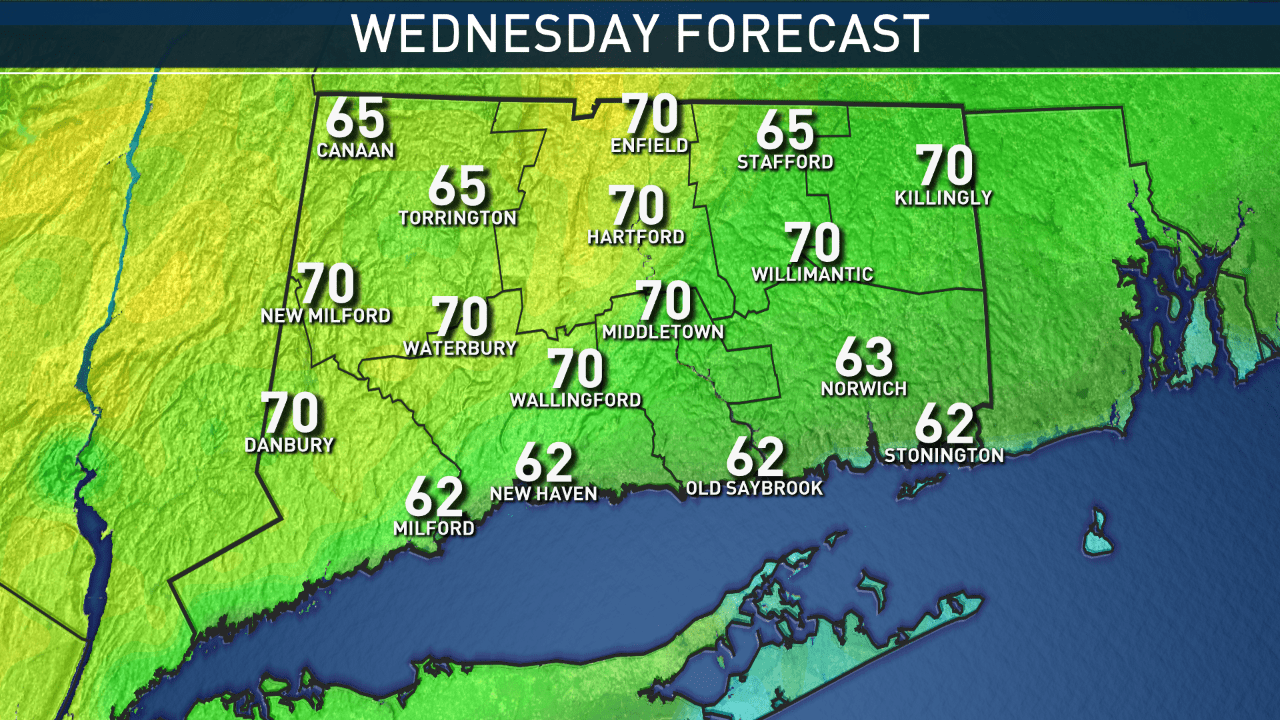 The high temperature record for the Hartford area on Wednesday is 63 which was set back in 1930. We're forecasting a high temperature of 72 in the Hartford area which should shatter the current record.