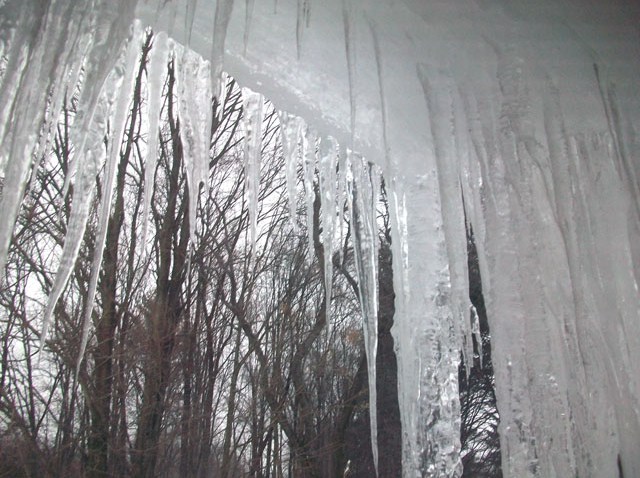 There is more that 2 feet of snow on the ground in most spots in Connecticut, so why not add bitter cold?
Early this morning, temperatures dropped to dangerously cold levels and wind is making it feel even colder.
Temperatures have fallen to as cold as –18 in Lakeville, -14 in Colebrook, -11 in Danbury and South Windsor, and –6 at Windsor Locks. With abundant sun, the mercury will only rebound to 10 to 15 above zero this afternoon.
And arctic high pressure is moving overhead and will slide to our east later today and tonight. Just as soon as the temperatures begin to modify, snow returns to our extended forecast.
Light snow and flurries are in the forecast for Tuesday. Accumulations should be limited to about 1 inch, but if that falls during the morning drive, it could create a few problems.
A much more significant storm continues to threaten for later Wednesday and Thursday. The exact track is yet to be determined, but right now it looks like a plowable amount of snow and sleet is possible once again.
The timing of the storm would also impact the morning commute on Thursday, likely causing school delays and cancellations.
As for today, leave yourself a little extra time if you heading out on Monday and let your car warm up.
AAA is getting twice as many calls on Monday morning than average because cold cars will not start.
Several schools are starting late because of the cold.
Wind chill warnings and advisories have been posted for much of the state.
Masters Manna Resource Center in Wallingford opened a shelter on Friday evening and planned to stay open through 4 p.m. Monday to give the homeless a place to stay during the deep freeze.
The state's 2-1-1 helpline was also offering to find people who need it shelter over the weekend.
We're asking you to finish the sentence "It's so cold, that ..." on our Facebook page.