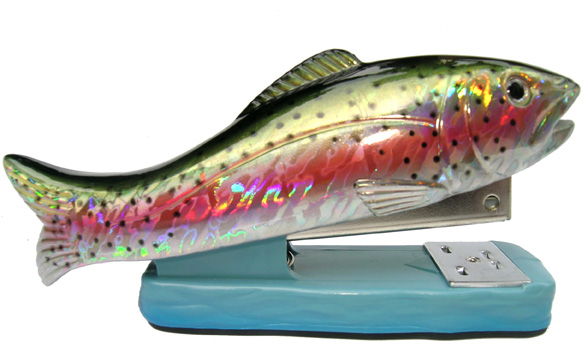 Grab your pole, bait and license and you're ready for the opening of the 2010 fishing season.
Conditions are expected to be prime on Saturday for opening day for fishing of freshwater trout.
Since March 1, lakes, ponds, streams and rivers across the state have been stocked with nearly 400,000 brown, brook and rainbow trout.
Department of Environmental Protection officials said the stock fish are in excellent condition.
Some that were released are at least 4 years old and might weigh up to 12 pounds.

Dave Sumner, manager of the state trout hatchery in Central Village, told the Norwich Bulletin that stocking will continue until the end of May. By then, more than 700,000 trout will be released for the catching.

In Connecticut, one of the state's largest supply stores will be open through Friday night to meet the needs of fishermen.
Cabela's in East Hartford will remain open now until Saturday night at 9 p.m. The store will have hourly drawings for door prizes and even offers a fisherman's breakfast buffet from 3 a.m. to 6 a.m.
Opening day stocking times vary for the state's trout parks. You can lean more here.
Fishermen should check the 2010 Connecticut Angler's Guide for regulations. Depending on where you fish, you can keep up to five trout a day.
Opening day comes just days after license fees were cut from $40 to $28 for the year.

If you wrangle in a big catch, share your photos. Send them to us by e-mail here or upload them here.