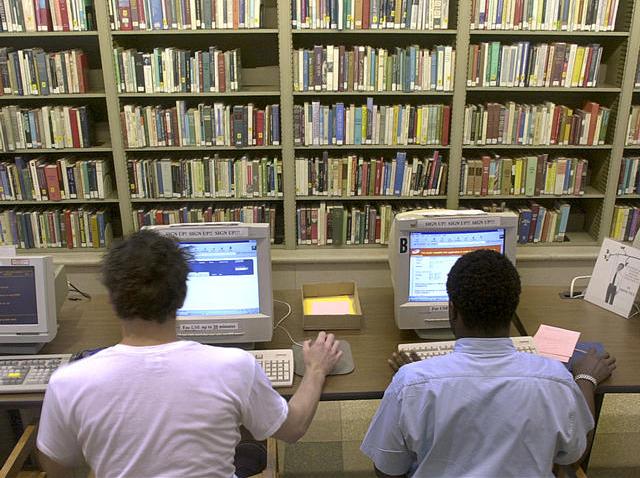 Amid the shelves filled with books, there seems to be something else at the Deep River Public Library, something almost unseen and just barely heard.
Stories have been passed from librarian to librarian about strange things happening, the Hartford Courant reports, and the tales are the kind that make your skin crawl.
Now a group of ghost hunters will investigate the 129-year-old building.

Full Spectrum Ghost Hunters of Plainville will conduct a paranormal investigation on May 8.
The library was once the house of Richard Spencer, the Courant reports.
This won't be the first time a study will be done on the home Spencer built by in 1881 on the corner of Main and Village streets.
One previous visit by paranormal researchers netted a photograph reported to show a spirit, the Courant reports.

Full Spectrum Ghost Hunters founder Michael Dionne told the Courant that only 1 percent of the cases investigated are paranormal.
To determine if this is such a case, this time around, the team of investigators will use more enhanced technology -- electromagnetic field detectors to detect ghosts.
They will also record video and sound during their visit. Then, the evidence gathered will be scrutinized before a determination is made.