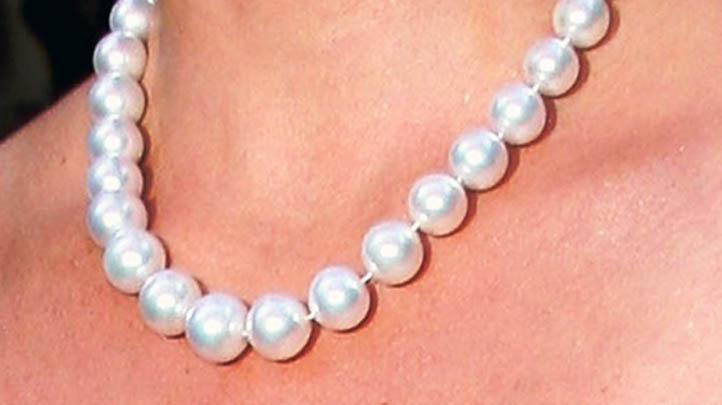 Educators in Norwich might be telling themselves it's the thought that counts after a bit of an uneven gift exchange with their counterparts from China.
After a recent meeting, the city educators gave their new friends from the East T-shirts, water bottles and refrigerator magnets while the Chinese reciprocated with elaborate boxes filled with strings of pearls, the Norwich Bulletin reports.
The delegation of Chinese educators was in Norwich on Monday to promote new pathways to better communication. The group of seven educators met with local officials, toured schools and discussed the differences in education between the two countries. After the tour, the groups gathered for lunch and a ceremonial exchange of gifts.
"I was really surprised," Supt. Abby Dolliver said after opening the gift. "They're giving pearls and we bring water bottles."
Peter Wing, a businessman who lived in China for five years, told a group at the luncheon that gifts are an important part of Chinese protocol, but he didn't expect the disparity in the gifts to be that big a deal.
"The Chinese believe it's the thought that counts," Wing said.
What might have been a bigger deal was the lunch itself, which was served on paper plates.
Quinnipiac Professor Chadwick Nehrt, an expert in international business, told the Bulletin that the Chinese place a fair amount of value on how a business meal is set up.
"They regard what is served and how it is served as representative of how they are valued," Nehrt said.
So was it an insult or a tradition that got lost in translation? It's hard to say for sure, but after finishing their lunches, the Bulletin reports that the head of the Chinese delegation suddenly stood up and announced it was time to go. Within minutes, the group was gone.