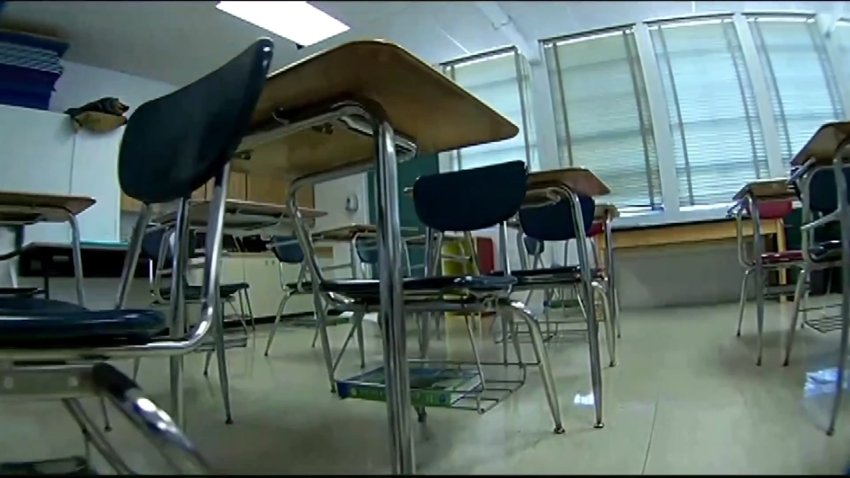 Gov. Ned Lamont is nominating Charlene Russell-Tucker to serve as commissioner of the Connecticut State Department of Education.
She will replace Dr. Miguel Cardona, who left the post after being nominated to become U.S. Secretary of Education in the Biden Administration.
Lamont said there was a unanimous vote earlier in the day by the State Board of Education recommending her appointment to the governor, a process required by state statute.
Russell-Tucker has been serving at the State Department of Education for more than 20 years, most recently as deputy commissioner, the governor said.
She has been serving as the agency's acting commissioner since March at the governor's request after Cardona resigned to take the helm of the U.S. Department of Education.
"Charlene has many years of experience working with school districts across Connecticut and I've heard nothing but praise about her leadership style and effectiveness," Lamont said in a statement. "Our administration has set strong goals when it comes to improving outcomes for our next generation so they are prepared to fill jobs that lead them through successful careers. I appreciate Charlene's dedication to the students and families of Connecticut, and I'm excited to have her continuing in this leadership capacity."
Lamont said Russell-Tucker will serve as commissioner-designate effective immediately.
Her nomination heads to the Connecticut General Assembly.
The governor made the announcement during a bill signing ceremony at 11:15 a.m. in Hartford. The bill is an effort to recruit more teachers to take jobs in high-needs districts throughout the state.