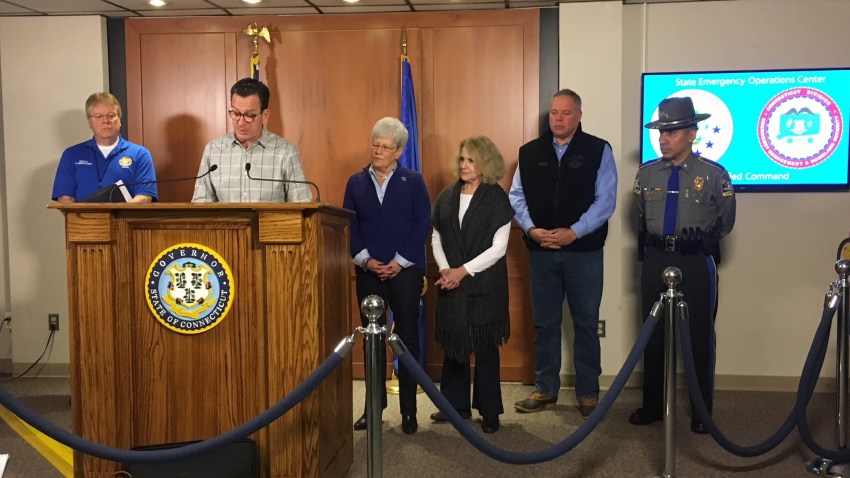 Governor Dannel Malloy is not putting into place a travel ban on state highways Thursday, he said during a morning news conference.
"This will be a major weather event in our state," Malloy said. "While highways remain open, Connecticut travel conditions will still be quite hazardous at times."
The governor says travel will be "treacherous" during the evening commute.
"It is strongly recommended that Connecticut motorists stay off the roads unless absolutely necessary," said Malloy.
By keeping cars off the highways, it allows Department of Transportation crews the opportunity to clear the roads.
Governor Malloy urged companies across the state to allow employees to stay home if possible.
Nonessential first and second shift state employees have been told not to report to work.
The governor asked residents to keep fire hydrants clear of snow so firefighters will be able to locate them and use them in case of an emergency.