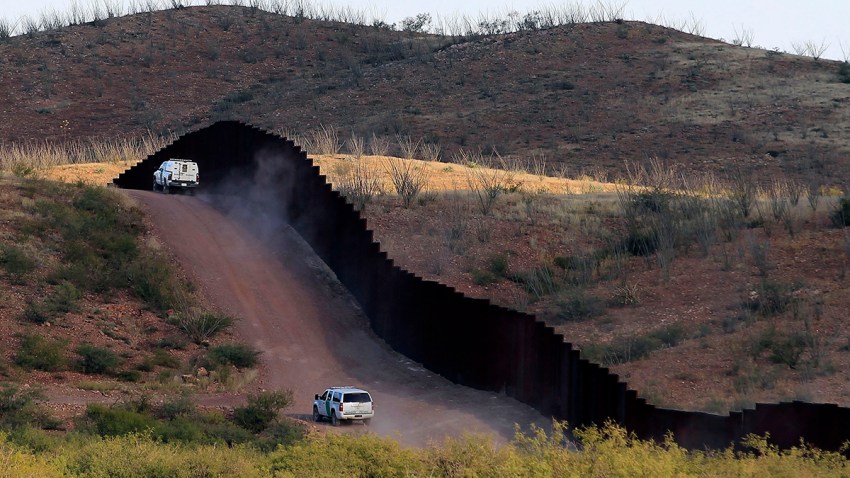 What to Know
The government has granted two migrant children separated from their parents and taken to CT one year of legal immigration status in the US.
A judge previously ruled the government's separation of the two children from their parents was unconstitutional and ordered reunification.
Scores of children separated from their families were sent to government-contracted shelters or foster care hundreds of miles away.
Six weeks after a judge ordered a pair of migrant children in Connecticut to be reunited with their parents, the government granted each child one year of legal immigration status in the United States.
The U.S. Attorney's office confirmed the news with NBC Connecticut, without further comment.
The two children, a 9-year-old boy from Honduras and a 14-year-old girl from El Salvador, each were separated from their parents at the U.S.-Mexico border in connection with President Donald Trump's former zero-tolerance immigration policy.
NBC Connecticut Investigates broke the story in June on how the two children were shipped from detention in Texas and were temporarily being cared for at Noank Community Support Services in Groton.
Connecticut Legal Services and the Worker and Immigrant Rights Advocacy Clinic at Yale Law School had filed a federal lawsuit on behalf of the children, demanding reunification with their families.
"The security and safety from being taken from their parents by government agents again is a critical first step in the healing process for our clients," said Aseem Mehta, a law student intern with the Worker and Immigrant Rights Advocacy Clinic. "After the harrowing trauma that government put our young clients through, this grant of legal immigration status to remain in the United States and seek treatment is important in bringing stability to their lives."
A federal judge in Connecticut ruled that the U.S. government's separation of the children from their families was unconstitutional. It was the first ruling in the country to find the practice violates the constitutional rights of the children and not just the parents.
U.S. Rep. Rosa DeLauro, one of a number of elected officials advocating on behalf of the children, said the legal status "is the very least our government owes them after the life-altering trauma they have been put through." But, DeLauro added, there are still hundreds of children yet to be reunited with their families.
U.S. Sen. Richard Blumenthal, who was also involved in the case and has been a strong critic of family separation, issued the following statement:
"This decision is a victory for sanity and reason— but it is merely an interim solution. Having worked with the children's lawyers, I am relieved they have been given the time and temporary legal status they need and deserve to access care and pursue more permanent immigration relief. These families endured unnecessary trauma and suffering as a result of President Trump's zero tolerance policy, and I hope this decision can serve as a model to provide relief for so many other children cruelly separated from their families by our government."