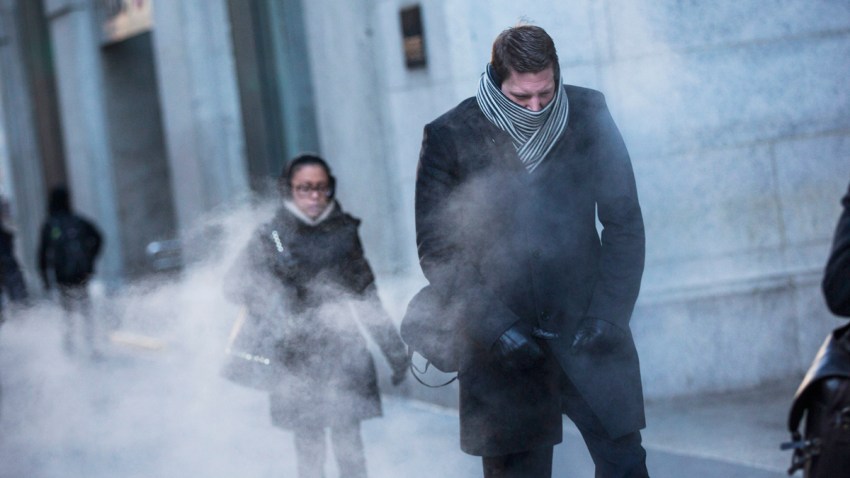 With chilly temperatures and below-zero wind chills in the forecast through the weekend, Gov. Dannel Malloy has extended the state's severe weather protocol through Sunday morning.
"We must continue to protect the most vulnerable members of our state's population during these severe cold weather outbreaks," Malloy said in a statement Friday. "I urge anyone in need of shelter to call 2-1-1 and continue to encourage local communities to consider opening warming centers or other facilities to help people in need."
The governor activated the state's severe weather protocol on Tuesday ahead of the coldest temperatures of the season thus far. Overnight Wednesday into Thursday, wind chills dipped down to almost -30 degrees in parts of the state.
The extreme cold prompted school delays across Connecticut, and
schools in Suffield were closed Thursday
after fuel froze and gelled up in the town's school bus fleet.
Some 100 cancellations and delays are in effect Friday after a morning storm blanketed the state with a couple inches of snow and road conditions quickly deteriorated.
By activating the severe weather protocol, the Department of Emergency Services and Public Protection, the Department of Social Services, the Department of Mental Health and Addiction Services and the Department of Housing are directed to coordinate with 211 and the state network of shelters.
This also activates the DESPP's Division of Emergency Management and Homeland Security WebEOC communications network, an online system that allows local, regional and state emergency management officials and first responders to share up-to-date information about a variety of situations and conditions, monitor capacity at shelters across the state and allow 211 to act as a clearinghouse to assist in finding shelter space for those who need it.