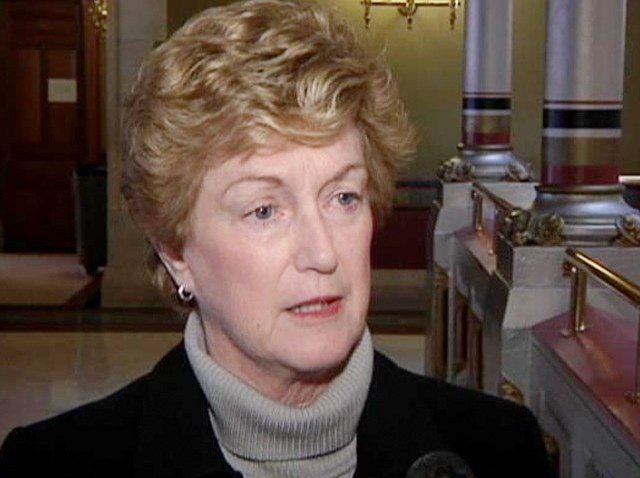 If you're going to be in Hartford tomorrow around lunchtime, Gov. M. Jodi Rell invites you to swing by her office and say hi.
With just days to go before she leaves office and gives the keys to Governor-elect Dan Malloy, Rell will hold an open house to thank residents for their support for the last six-and-a-half years.

"What I will miss most of all, without question, are the good people of Connecticut," Rell said. "They have shared with me their joys and their tears, their hopes and dreams. It has been a humbling experience to be their Governor and doing the right thing for our families is what inspired me throughout my time here."
When Rell entered office, she held and open house. She is doing the same as she leaves through an open house on Wednesday.
Open house hours will be from noon to 2 p.m. in the Governor Office, Room 200 in the state Capitol, 210 Capitol Avenue, Hartford.
Limited parking will be available on Capitol Grounds, in the Legislative Office Building and at the state lot on the corner of Oak and Capitol Avenues.

Rell asks you to refrain from bringing gifts, including flowers.
Visitors are welcome to bring a non-perishable food item for the 27th Annual Governor's Holiday Care & Share Campaign to benefit Foodshare and Connecticut Food Bank.