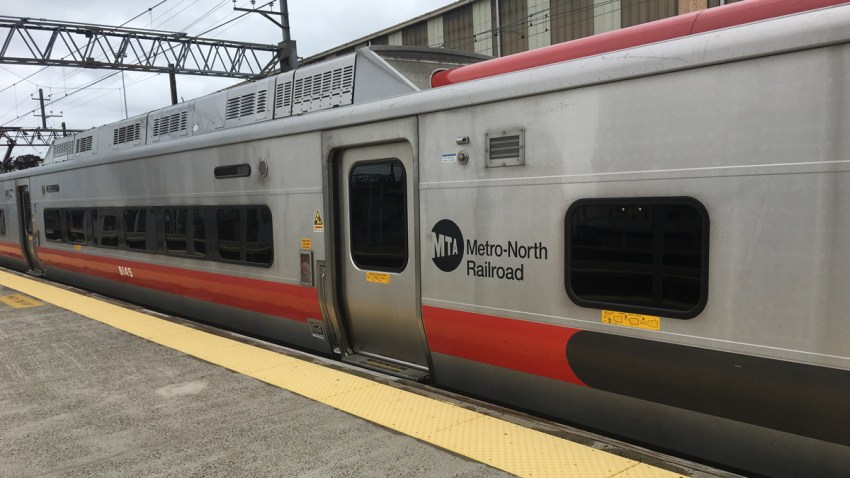 Traveling by Metro-North has been a challenge for riders as Metro-North has pulled multiple cars off the tracks of the New Haven line because of weather-related problems and aging equipment.
Gov. Dannel Malloy met on Thursday with Metro-North President Howard Permut to talk more about disruption in service and what can be done going forward.
New Haven line trains are 32 to 40 years old, while the average age for trains on other lines are six years, Malloy said.
Malloy and Permut spoke about a capital investment program to get new cars online as soon as possible, Malloy said.
He said the final stage of testing for the current M8 cars will begin soon and Malloy's bond commission agenda includes funding for the final 38 cars.
"I'm not pretending this will solve all of our problems – it won't. But I don't have the luxury – nor do I have the inclination – to wait around and let someone else deal with this," Malloy said.
He is asking Permut for regular updates on cars that are being repaired and as the reduced winter schedule.
"There is no silver bullet, but I am committed to getting the New Haven line back to where it needs to be to serve the people of Connecticut," Malloy said.
In Waterbury, there are no trains. Busing has been in effect.
"I'm very mindful of the concerns of the commuters who use the Waterbury line, who've gotten the short end of the stick over the years," Malloy said. "I'm determined to address their legitimate concerns as quickly as time and resources allow."