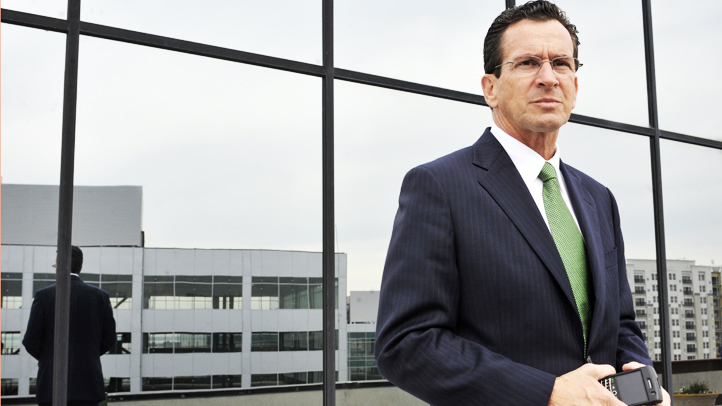 Gov. Dannel Malloy took some heat for his budget proposal on Thursday night when he met with taxpayers.

On Thursday night, he was in Torrington to speak with residents. Hundreds of people were there, looking for answers about tax hikes Malloy plans.

"I find your budget unacceptable," Paul Anderson, of Granby, said. "It's incomprehensible to me that we are the most taxed population in this country."

Malloy's town hall meeting was held hours after the Yankee Institute released a new poll showing that 57 percent of people surveyed support spending cuts over tax hikes.

Malloy said there is pain across the board in his budget.

"We are restructuring the State of Connecticut's government, going from 81 agencies to 57," Malloy said.

In addition to complaints, residents gave suggestions.

"One thing I'd like you to consider," Gerald Freesia told the Governor, "I believe tolls in Connecticut are a smart move."

The poll also showed that 70 percent are in favor of the governor's move to seek concessions from the unions. But one state worker stood up for her colleagues and said they have sacrificed enough.

"It's just not right," she said. "It has to be spread evenly."

To which Malloy responded, "Certainly we're not going down the road of, and some people would advocate that we go down the road of, Wisconsin or other states. We're not doing that."

Malloy's next town hall meeting will be held on March 2 in New London.

Click here for a complete list of meetings.