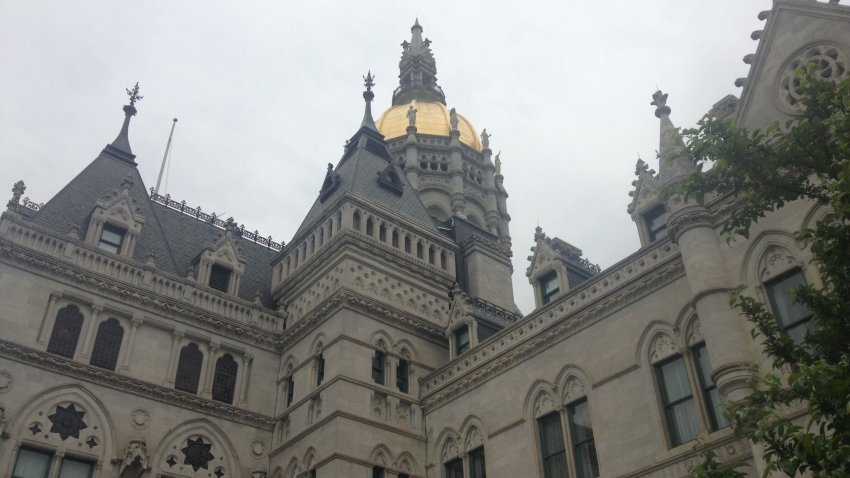 State Rep. Kara Rochelle announced that she secured $500,000 to help fund the demolition of the partially collapsed former factory building at 35 North Main St. in Ansonia and local and state officials held a news conference Friday morning to discuss plans for downtown Ansonia.
Rochelle said the state bond commission, which is meeting on July 21, must. authorize the funding during its meeting.
"This project is critical for Ansonia and the Lower Naugatuck Valley's long-term economic growth and despite the challenging financial circumstances our state faces, I am incredibly appreciative and thankful Governor Ned Lamont sees the value in investing in economic development opportunities in our region, which I have advocated passionately for on behalf of the hardworking people of Ansonia and Derby," Rochelle said in a statement.
The cost for Phase I and Phase II is $750,000 and the bond commission will vote on $500,000 and $150,000 would come from the federal government.
"This is a really important investment. This is how you bring a city back to life," Gov. Ned Lamont said. He said the building, has served a good purpose and now it's time to turn the page.
Senator George Logan, who represents the 17th District, said the project will help give the town the ability to attract more business and get more people working.
Ansonia Mayor David Cassetti said he has always had a vision for the 3-and-a-half acre parcel and the 54-acre-parcel behind it, known as the Ansonia Copper and Brass site.
"These sites were the economic generators to the Valley almost 150 years ago," he said. "I am grateful that our legislators and the governor feel this site is the key to unlocking Ansonia and the Valley's future."
Cassetti said that he spoke with the an executive from Rug Pad USA after the company moved to Ansonia and they recognized that the company would need room for expansion.
They started talking about the adjacent three-and-a-half acres and realized that the site could be the catalyst for the expansion as well as for future redevelopment in the area, the mayor said.
He added that the Valley also needs investment in rails to bring people in.