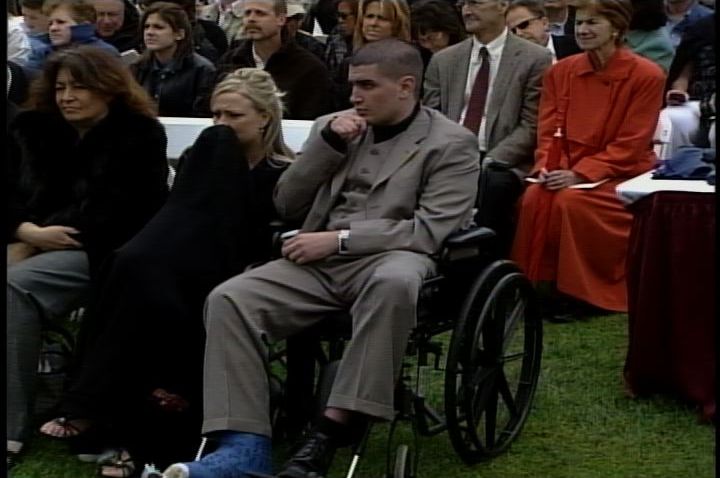 Graduation is on hold for a Quinnipiac University senior. Robert Aliano joined his friends for what should have been his commencement ceremony, but he had to watch for the sidelines because he is still recovering from an unsolved hit and run that almost took his life.
Hamden police say Aliano was found on the sidewalk along Whitney Avenue near the school. He'd been hit by a mini van and suffered traumatic brain injuries.
"Just Robert being alive, that's a gift in itself," says Nick Aliano.
Nick and Lori Aliano were told their son needed a miracle to sur vive but they say they never gave up hope.
Robert survived but he's still struggling with things most of us take for granted. He has trouble with his speech and is wheelchair bound. He also missed most of the school year so he couldn't graduate. Instead he watched as his classmates received their diplomas.
"I'm very proud of my son even coming today because I know it must have been difficult," explains his mother.
Hamden police continue to actively follow leads in the hit and run, recently joining forces with America's Most Wanted. In the meantime, they're asking anyone with information to give them a call.
Aliano's parents say they expect his to return to school next year.
"He's only 12 credits short of graduating, he was an a plus student, he was on the deans list, he has a job offer at 1-800-Flowers, he's ready to go back," says his father.