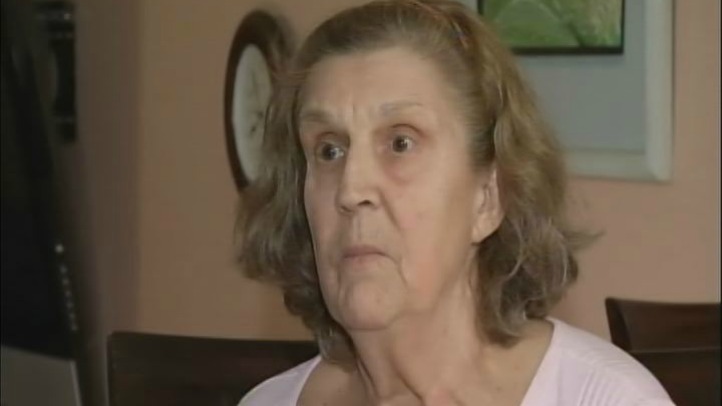 A rowdy sleepover party in Middletown ended with a grandmother in handcuffs and the 71-year-old Middletown woman said she wonders why the parents called police instead of coming to her first.
Middletown police charged Barbara Aiello, with two counts of risk of injury to a minor after alleging she forced two children, ages 11 and 10, to walk home alone at 4:30 a.m. Sunday in frigid temperatures.
"I said, 'You you and you, out. everybody out,'" said Aiello, who has been raising her grandson, Christopher, since his father died last year. "I opened the door, not thinking, not realizing the time. I was angry and said 'Go home.'"
Aiello said she had a lot on her mind that night. Her husband was in intensive care at Middlesex Hospital because of complications following a stroke and the youths, who she believed to be 12 or 13, were being very loud. Police said the children were 10 and 11.
Aiello's sister said there were thumping and bumping noises and metal statues came off the wall.
After repeated warnings to stop, Aiello decided the sleepover was over.
"When things got out of hand, I went up there. I was very angry and said, 'Both of yas - out!" she said.
Police said they one the children's parents, who lives in the same condo complex, contacted authorities on Sunday morning when they awoke to find the kids unexpectedly home.
Handcuffs, fingerprints and sitting in a cell were not things this grandma ever experienced before.
"I felt like I had murdered somebody. That's how I was treated," Aiello said.
Aiello said she has yet to hear from either of the children's parents and wishes they would have called her before contacting police.
"Is this how you want to be treated?" Aiello said through tears. "Or can't we face-to-face and talk to one another? Can't we talk to one another?"
"Why didn't they come over and say, 'Mrs. Aiello, 'why did you throw my kids out at 4:30-5 in morning? None of that," Aiello said.
Middletown police said the case is continuing to be investigated.
Aiello is scheduled to appear in court on Feb. 11.