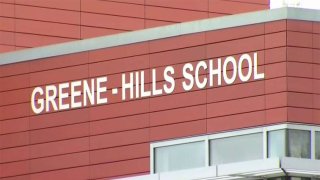 The Greene-Hills School in Bristol was evacuated Friday morning after suspicious writing was found on a wall and police said the school has reopened and the school day has resumed.
Supt. Catherine Carbone said in a message to families that the school, located at 718 Pine St., was evacuated out of an abundance of caution based on suspicious writing found on the wall of the school. 
She said there was no threat to the public or the students.