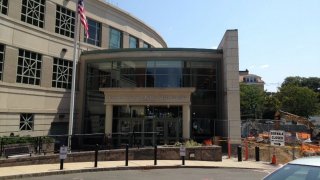 Greenwich police have arrested a Cos Cob postal carrier who they said admitted to stealing items from packages he should have been delivering.
Police said Greenwich officers and the U.S. Postal Inspector General responded to the Cos Cob post office on Monday after an employee saw stolen mail on a mail carrier's back seat.
Investigators determined that the mail was addressed to homes on the route of 27-year-old Gregory Ferrigno, of South Salem, New York, and it was supposed to have been delivered two days earlier, according to the arrest report from Greenwich Police.
When Ferrigno arrived at the post office parking lot at 3:03 p.m., police spoke to him and said he admitted to stealing mail over the previous three weeks.
Inside his vehicle, investigators found three items worth $80 and three opened packages of mail, according to police.
Ferrigno was arrested and charged with sixth-degree larceny. He was released on $100 bond and is due in court on July 30.