All of our reliable computer model guidance shows a powerful east coast storm heading toward New England on Sunday. The devil, as always, is in the details with the exact impacts far from certain here in Connecticut.
Starting with the big picture there's a cluster of showers and thunderstorms in the western Caribbean Sea that shows some small signs of development into a tropical system. A large blob of moisture between Cuba and Mexico is going to stream north over the weekend as a powerful storm forms. Part of the uncertainty with the forecast is whether or not a tropical storm forms in the Caribbean or if it is just moisture advecting north. Regardless, a strong storm will still impact the northeastern U.S.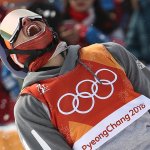 As the moisture lifts north there will also be a powerful coupled jet streak signature. One jet streak over Quebec and a second off the Carolinas will provide an environment that will favor strong rising motion and a strengthening storm. In essence, the right entrance region of the Canadian jet streak and the left exit region of the Mid Atlantic jet streak will line up right over southern New England. This is a strong signal for a big storm.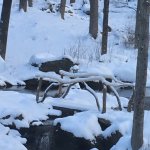 Not surprisingly, all of our models show a strong signal for both heavy rain and powerful winds. The GFS ensemble M-Climate rainfall forecasts (comparing this computer model to previous runs of the model) are maxed out at this lead time. That is a strong signal for flooding rain which isn't a surprise given the upper level setup and the amount of moisture coming north.
With a strong storm nearby there will be the risk for strong, damaging winds as well. Already low level wind anomalies approaching 3 standard deviations are showing up on our models.
How much wind and how much rain we get will be determined based on where the storm tracks. A rough way of looking at this is that the heaviest precipitation will likely reside west of the storm's track and the strongest winds will be east of the storm's track. A storm track over Cape Cod vs a storm track over New Jersey would make a huge difference in actual outcomes.
At this point be prepared for another round of flooding and tree damage and power outages. How bad either will be is to be determined but this one certainly bears watching.