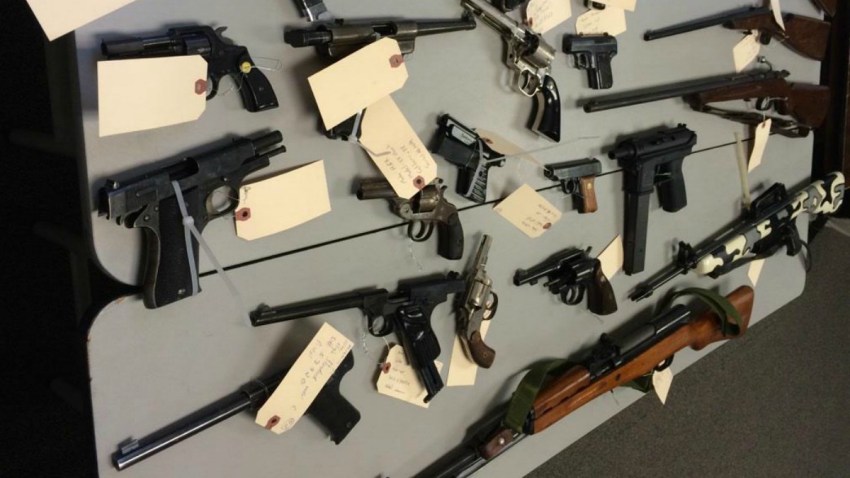 104 weapons were collected at the sixth annual Community Gun Buyback Program in efforts to get guns off the streets.
Held at the offices of the Community Renewal Team, the event was a collaboration between Connecticut Children's Medical Center, Hartford Hospital, Saint Francis Hospital and Medical CEnter, Hartford police, the Hartford state's attorney's office, Hartford 2000, a coalition of 13 Neighborhood Revitalization Zone committees, the city of Hartford and CRT.
"Unwanted firearms in the home are dangerous," Linda A. Bayer, a civic engagement consultant for Hartford 2000 said, said in a statement. "Turn in a working gun in a clear plastic bag and receive a gift card as follows."
People who turned in an assault rifle got a $200 gift card, handguns and revolvers were exchanged for a $100 gift card and a $25 gift card was given to anyone who turned in a shotgun or rifle.
Guns that don't work, black-powder weapons, flare guns, pellet or BB guns, ammunition and magazine clips can also be turned in, but they did not qualify for a gift card.
People turning in guns can do so anonymously.
Sponsors included the city and 10 partnering organizations and the service is also offered with the help of the Hartford Public Library, according to a news release.
More information is available at 860-249-1072. The Community Renewal Team building is located at 555 Windsor Street in Hartford.
The gun buy-back goes until 3 p.m.