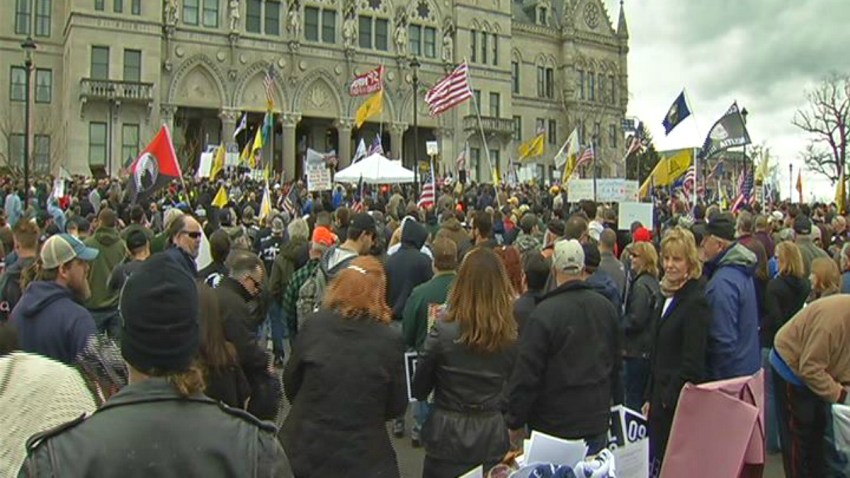 Thousands of gun rights activists gathered on the lawn of the Connecticut state Capitol on Saturday to protest the one-year anniversary of the state's wide-ranging gun control law.
The legislation was signed into law on April 4, 2013, in response to the Newtown school shooting.
A pro-gun rights organization, the Connecticut Citizens Defense League, organized the rally on Saturday, from noon to 2 p.m.
The legislation greatly expanded the state's assault weapons ban and barred the possession and sale of large-capacity ammunition magazines, among other measures. CCDL President Scott Wilson said the group intends to show it's determined to see the law overturned in federal court or repealed by the General Assembly.
Several political candidates, 2nd Amendment rights supporters and attorneys were expected to speak at the event.
Copyright AP - Associated Press