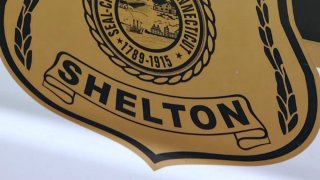 Police have identified the 23-year-old man that was shot and killed at a hotel in Shelton late Saturday night.
Police responded to the Marriott Residence Inn at 1001 Bridgeport Avenue just after 11:30 p.m. for the report of someone shot in the hotel's parking lot.
Officers said 23-year-old Ivan Whyte, of Bridgeport, was pronounced dead at the scene.
According to police, there were several people having a get-together in a room at the hotel who were acquaintences of Whyte, and that he showed up at the hotel to meet up with them.
Detective executed several search warrants and seized some evidence, according to police.
Shelton police, Connecticut State Police Major Crimes Squad, and the Milford State's Attorney's Office are all investigating the incident.