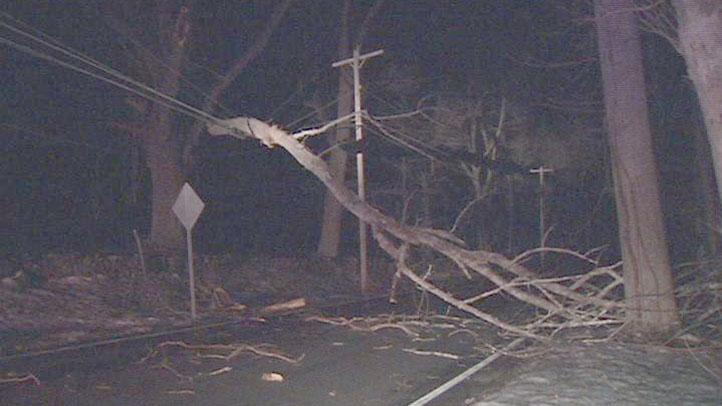 Gusty winds have prompted road closures on Thursday morning.

Route 97 in Pomfret is closed at Cassidy Road and Route 169 is closed between Route 44 and Murdock Road because a tree has fallen on power lines.
Connecticut Light & Power is reporting around 170 outages this morning and 96 of them are in Pomfret. This is about 5 percent of CL&P's customer base in town.

In Westport, Post Road East is closed between East Main Street, near the Compo Shopping Center, and Crescent Road, near McDonald's, because wires are down.

It is not clear if this is because of winds, but no crash was reported in the area.

Utility companies are working to reopen the road, but the road will be closed for a portion of the morning rush hour. All drivers are asked to use alternate routes.
Winds will diminish in the afternoon.
Get up-to-date weather information on our weather page.